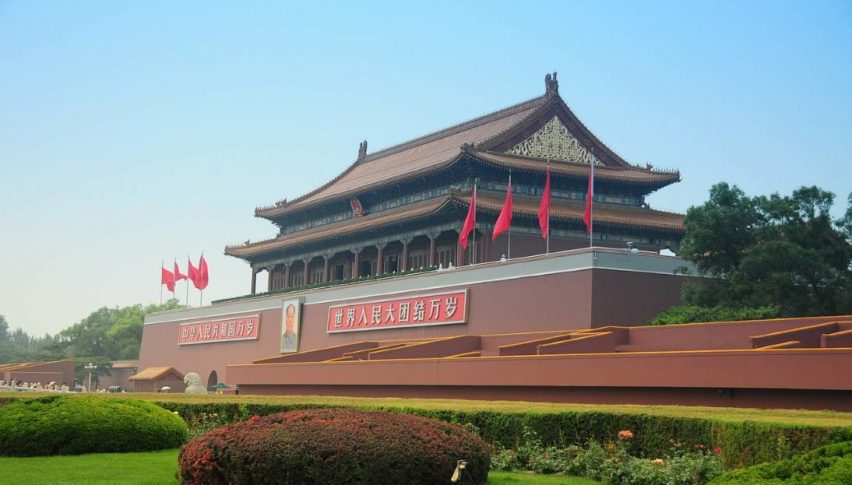 China Puts $60 Billion In Tariffs On The Table
The saber rattling has continued between Beijing and Washington D.C. Earlier in the session, China announced plans to hit U.S. imports with an additional $60 billion in tariffs if any new levies are placed on Chinese goods. It was not an unexpected move by any means, with Wednesday's announcement of U.S. plans to double proposed tariffs on $200 billion in Chinese imports.
Trade war rhetoric has certainly become a big part of the prevailing forex and global equities dynamic. Tit-for-tat tariffs have been put in place on everything from steel to sorghum. For now, it appears that the situation is deteriorating. Or is it?
The U.S. and China are engaged in a game of economic brinkmanship. Proposals for huge tariffs are met with retaliatory levies, all but ensuring mutual financial destruction — which no one wants.
Of course, a final decision on Wednesday's tariff announcement from the White House isn't due until September. One has to wonder if the timing and aggressive posturing from both sides is simply a chapter in "The Art of The Deal."
USD/CHF Technicals
The Greenback is lagging for the session. Trade war rhetoric has overshadowed a strong U.S. Jobs report to send the USD/CHF toppling.
Overview: The USD/CHF remains in a long-term uptrend, about 150 pips above the 38% Fibonacci retracement of 2018's range. Until we see this level challenged, the bull run of 2018 will remain valid.
For the near-term, a nice Double-Bottom has set up near the area of July's low at .9857. In the event we see the U.S./China trade war talks pound the Greenback over the weekend, then a long trade from the Double-Bottom may set up for Monday/Tuesday of next week.