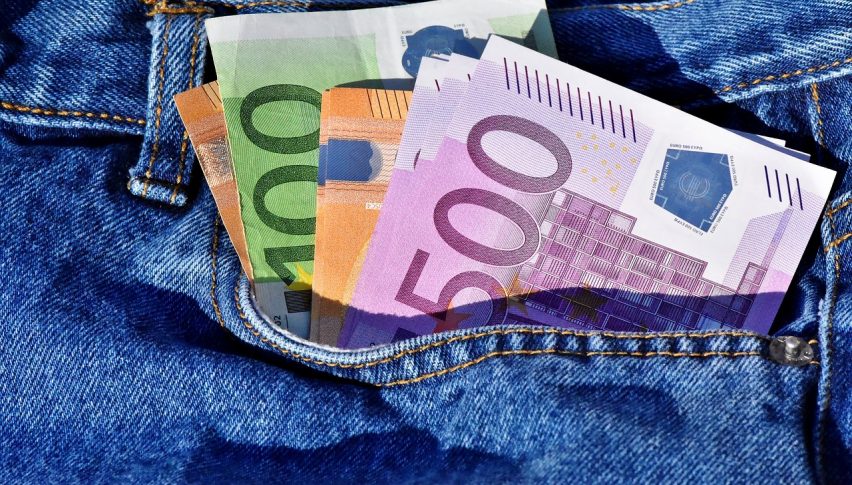 EUR/USD Fails To Break Fibonacci Resistance
Thursday is shaping up to be a mixed forex session for the Greenback. On the heels of strong employment numbers, traders are driving the USD north vs the Euro and Australian dollar. Losses against the Swiss franc have illustrated that there is still some bearish sentiment out there. Nonetheless, the increased participation has prompted a selloff in the EUR/USD.
During the U.S. pre-market hours, the weekly jobless claims reports hit newswires. The highlight was a drop for Initial Jobless Claims (August 4). A decrease of 6,000 was observed, outperforming consensus projections. For the time being, U.S. employment is robust and approaching levels not seen since the 1970s.
Aside from the action in the USD, U.S. equities opened flat. It appears that traders are becoming accustomed to good economic news.
EUR/USD Technicals
In an update from Wednesday, I outlined the key levels facing the EUR/USD on the daily chart. At press time, price is in a position to challenge resistance yet again after an early-session rejection.
The 38% Current Wave Fibonacci retracement level (1.1612) is standing tall as topside resistance. If it holds up throughout today's session, then this market has a great shot of retesting to the 1.1500 handle in short order.
Overview: Currency traders have been eagerly awaiting tomorrow's U.S. CPI statistic all week. It is a primary market driver of the USD and will give us an idea of current inflation. The consensus projection for CPI except Food And Energy (YoY, July) is to remain at a static 2.3%.
Do not be surprised if CPI comes in above estimates. With Unemployment falling and GDP rising, be on the lookout for an exceptionally strong inflation reading. If CPI does come in high, look for the EUR/USD to charge at 1.1500 and bring a long trade set up into play.