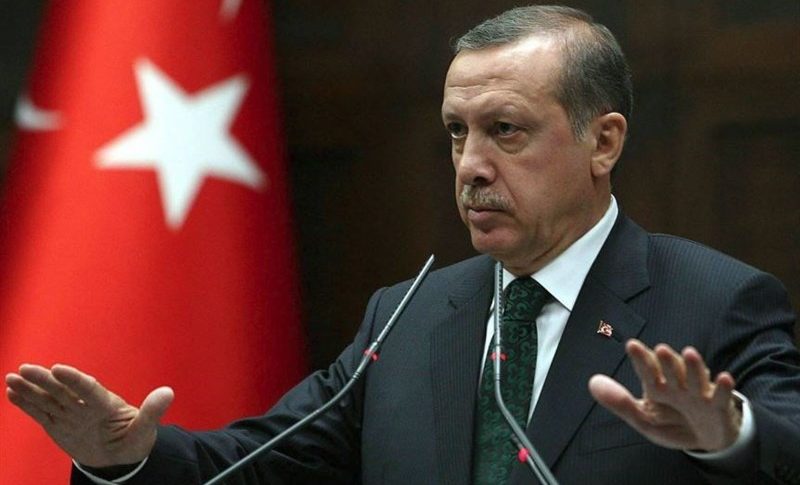 Turkish Lira in Freefall and Erdogan Is Making Things Worse
Turkish Lira has been on a downtrend during this decade. Looking at the monthly USD/TRY forex chart above, we can see that the uptrend has been steady until the beginning of this year. The 20 SMA (grey) has provided support during that time, but this year the price has left the 20 SMA behind.
The uptrend has picked up pace this year and this month things got pretty crazy. In fact, today was the craziest day for the Turkish Lira. Today this forex pair opened at $5.50 and it surged higher in no time to $6.60.
Donald Trump tweeted earlier that the US will increase steel and aluminium tariffs to 20% and 50% respectively due to the fall in Lira. Turkey is the fifth biggest exporter of these two commodities to the US so that will have an impact on Turkey's economy. We also added that relations with Turkey are not good at the moment and that is another negative comment for the Lira.
But, Erdogan is doing the biggest damage in my opinion. He is urging the Turkish people to convert their forex and Gold reserves into the Turkish Lira. He thinks this will help the Lira, but if this is where it has come to, then there's no help for the Lira.
In fact, his comments only make the market more anxious about the Turkish Lira. He is no forex trader, so he has no idea that the market sentiment is the most important thing for currencies. It is the negative sentiment which is hurting the Lira and Erdogan's comments only make the sentiment worse. What do you think would happen to a currency when the Prime Minister or the President of that country urges citizens to take things in control? Would you buy it when it is in a freefall and the central bank and the government can't do anything about it? Of course not, you'd probably sell it. So, down goes the Turkish Lira. We will see how the economy reacts to this though.