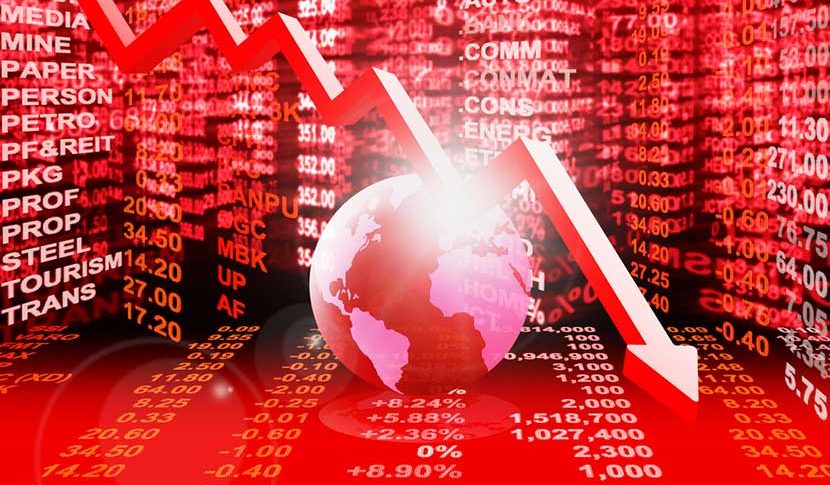 Forex Signals US Session Brief, August 15 – Turkish Lira is Recuperating but Stock Markets Remain Suspicious
The situation with the Turkish Lira is the highlight of the financial markets nowadays. It has been going downhill for quite some time and last week it accelerated speed, losing considerable value. The worry is that this might spill on to other emerging market currencies. Russian Rubble and the Indian Rupee have also shown signs of weakness during this period. Although, the central bank of Turkey increased interest rates by 1.50% yesterday and the situation has calmed over the last two days. Yesterday USD/TRY lost half a dollar and today it has lost another half so far.
That hasn't calmed the fears in the stock markets though. European stocks are continuing to slide as well as other major indexes such as Nikkei225 and S&P 500. Forex traders including me are afraid that the fall in the Lira will resume again. The situation hasn't changed in Turkey; the money which was flowing into the country and into other emerging markets from developed countries during the decade following the global financial crisis is starting to dry up as developed economies have recuperated and investors see a higher return from investing there. Turkey hasn't made the best of the incoming cash flows during the past decade, investing it mainly in tall buildings and Erdogan has gotten rid of all those who tried to warn him about this. So, it will come back but we will take a deeper look at this in another article.
The European Session
French and Italian Bank Holiday – Today it is a bank holiday in France and Italy so these markets are closed. It is the Assumption Day, so our French and Italian followers can give us a clue what they are assuming about.
UK CPI – The consumer price index (CPI) report was released this morning and the headline annualized number came at 2.5% as expected, higher from 2.4% last month. The core CPI number came at 1.9% as expected. This is the lowest core CPI reading since March 2017.
There Might Be No Brexit Deal – As we have heard many times lately, the UK Foreign Minister repeated this morning that we might end up with no deal regarding Brexit. He said that all countries must realize that a no-deal Brexit would be a mistake and it will have short term impact on economies. So basically, he is trying to scare EU states to reach a deal with the UK. Sad.
Turkish Court Reject Release of US Pastor – Pastor Brunson's appeal by his lawyer has been rejected so it seems like the situation in Turkey won't go quiet anytime soon. His arrest was one of the main reasons for the latest backlash between Trump and Erdogan.
Strengthening CHF Shows That FX Market Is Still Fragile – That's what SNB's Zurbruegg said today and added that negative interest rates are still needed. The SNB hates a strong Franc.
Stocks Slide Despite Stable Lira – The TRY has recuperated some ground in the last two days but the decline in stock markets continues. All major indexes are down today and still sliding.
The US Session
US MBA Mortgage Applications – MBA backed mortgage applications fell by 2%. Previously they fell by 3%, so the trend is not good, but the fall has declined.
US Retail Sales – The retail sales report was pretty positive today. The headline sales number was expected at 0.1%, but came at 0.5% while the core retail sales number came at 0.6%. The US Dollar didn't really react to the data because last month's numbers were revised considerably lower.
Empire State Manufacturing Index – This manufacturing index jumped higher to 25.6 points from 22.6 points previously. This is a nice jump and the trend in this indicator looks quite promising.
Prelim Non-Farm Productivity QoQ – Productivity increased by 2.9% from 0.4% last quarter. If you see the economic calendars, the number is red because higher productivity means less pressure to raise wages and to employ more people, but that's just for the short term because in the long term increasing productivity is a positive thing.
Prelim Unit Labour Costs QoQ – Labour costs declined by 0.9% in Q2 against declining by 0.1% as expected. As you can see, higher productivity has lowered wages. Although, labour costs for Q1 were revised higher to 2.9%.
US Industrial Production – Industrial production was expected to have grown by 0.3% in July but it only grew by 0.1%. Although, last month's number was revised higher to 1.0% from 0.6%.
US Business Inventories – Business inventories figures will be released shortly and they are expected to increase by 0.2% this month from 0.4% previously. That would be positive, especially if inventories come out negative, because it means that US companies will buy more materials to stock up on inventories in the coming weeks.
Trades in Sight
Bearish GBP/USD
The trend is bearish
This pair is making new lows
The bearish trend has picked up pace
The 20 SMA is now providing resistance
The retrace higher today was very minimal
GBP/USD entered another bearish phase yesterday and today we are seeing a continuation of that move. The price began to retrace higher in the morning but the retrace was very weak. The 20 SMA (grey) provided resistance and the sellers returned. The price moved below the 1.27 level so GBP/USD is breaking all support levels now, which leaves us with a strong bearish view.
In Conclusion
The USD is still charging ahead today and the decline in the Turkish Lira has stopped for now. But the sentiment remains cautious in financial markets with safe havens catching sporadic bids and stocks still declining. I expect this sort of sentiment to last during the US session as well.