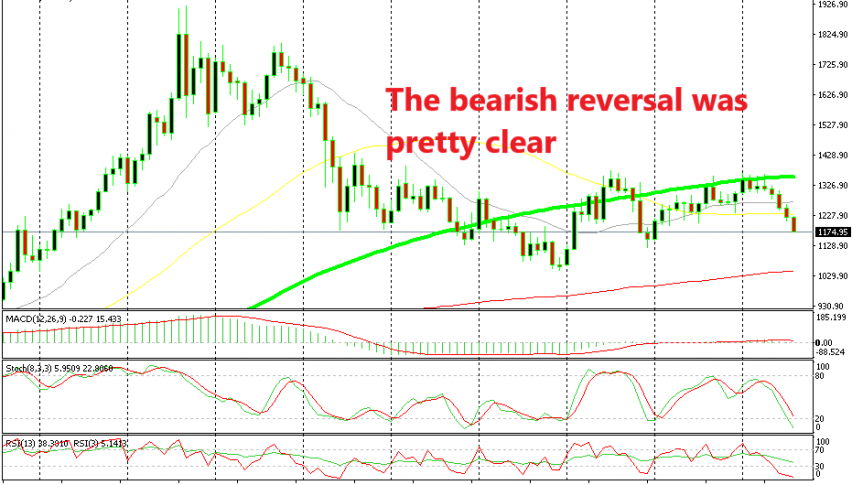 Gold Heads Into the Abyss
Gold doesn't seem to be able to get its act together. Gold turned bearish earlier this year after it failed to break above the 100 SMA on the monthly chart as you can see above. That was the perfect bearish setup as stochastic was oversold while the 100 SMA was providing resistance. The upside down hammer candlesticks also were pointing down.
So, gold turned bearish at the beginning of this year and started declining, but the problem is that it is not stopping. Moving averages have been broken one after another and now the 20 daily SMA (grey) is pushing the price lower and it is chasing the price like it is hunting it down.
The downtrend is picking up pace
The daily chart is oversold but there's no end in sight. In fact, it is only gaining pace as the last few candlesticks shows. Safe haven currencies such as the JPY and the CHF have been in good demand lately, but Gold can't find any bids. That is even more worrying for Gold buyers and great news for the sellers.