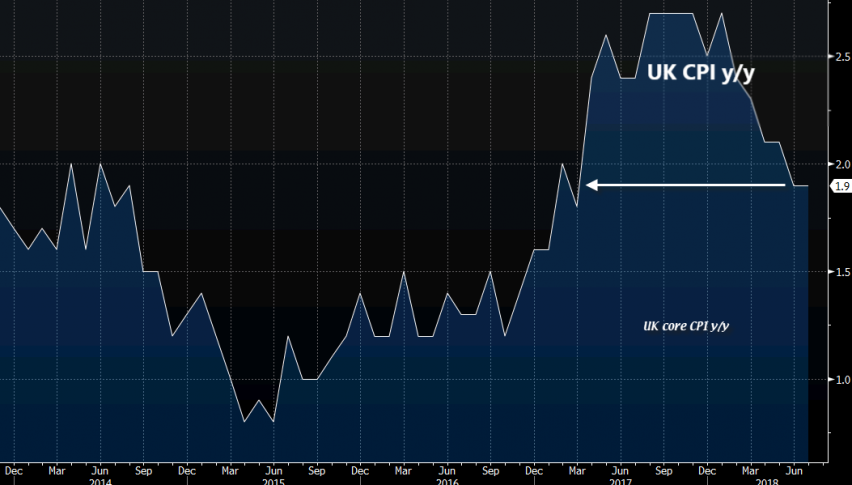 The UK CPI (consumer price index) report was released just a while ago. It was a mixed report so it didn't have much effect on the GBP. GBP/USD did reverse down and lost around 30 pips after the release but that move came from the USD side.
Now, GBP/USD has reversed back up again, but again, this is another move coming from the USD side because AUD/USD is up too while USD/JPY is down. As I said, the CPI report was sort of mixed although all the numbers were pretty close to expectations.
The headline CPI number ticked higher to 2.5% from 2.4%. But, the core CPI number came at 1.9% as expected, although this is the weakest reading since March last year. Transport tickets, fuel and computer games contributed the most to inflation.
What is interesting to me is that house prices in London are falling. A normal house in not a very good area in London costs somewhere between half a million and a million GBP, which is unreachable by the ordinary Brit. So, this CPI report wasn't all that important this time for the GBP.