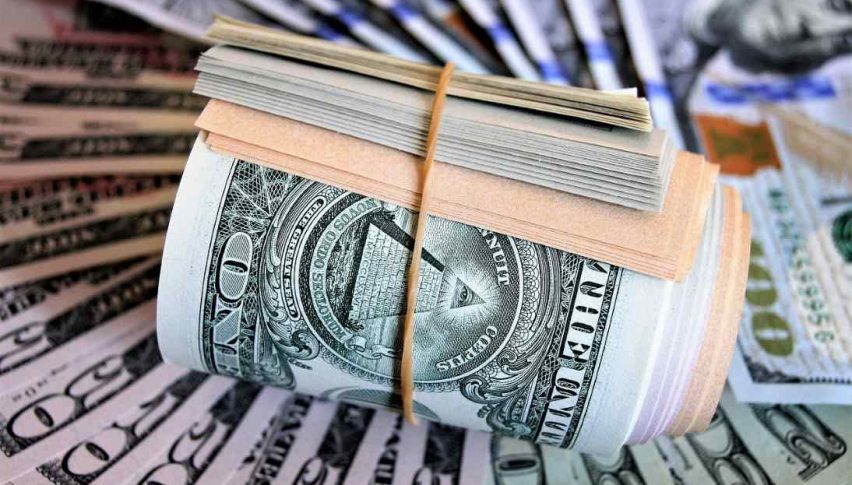 Aug 16 – Economic Events Outlook – U.S. Figures in Highlights!
Posted Thursday, August 16, 2018 by
Arslan Butt
• 2 min read
As you know, one of the agendas of POTUS is to weaken the dollar in order to support the balance of trade. In past, President Donald Trump has repeatedly called for a weaker U.S. dollar in order to accommodate the U.S. exporters. But it looks like this recent trade policy, including the imposition of tariffs on some Turkish and Chinese products, have had the opposite effect of strengthening the Greenback.
Anyway, investors are looking for a reason to take profit in the overbought dollar. Can today's economic events help? Let's find out…
Watchlist – Key Economic Events Today
AUD – Labor Market Report
Australia enjoyed a significant gain in jobs in June: 50.9K while economists only expected employment change rate of 13.4K. However, the actual figures just missed the forecast to come out at -3.9K. Whereas, the unemployment rate fell to 5.3% vs. the forecast 5.4%.
GBP – Retail Sales m/m – The Office for National Statistics is due to release the U.K. retail sales figures at 9:30 (GMT). As per economists forecast, the data is expected to drop to 0.2% vs. -0.5% sales in the previous month. A sudden rise in retail sales can cause spikes in the sterling. Whereas, in case of a drop, the investors will consider it as an aftershock of the recent interest rate hike by the Bank of England. Good thing is, now you can follow live coverage of these economic events by our professional analysts. Simply pay a visit to Fxleaders economic calendar to see real-time updates and analysis.
USD – Building Permits m/m – The Census Bureau will be releasing the building permits. It's an excellent gauge of future construction activity because obtaining a permit is among the first steps in constructing a new building. Inevitably, we only invest in capital assets when economic activities are on track. As per economists' forecast, the building permits are likely to jump from 1.29M to 1.31M. Investors should be ready to trade it at 13:30 (GMT).
Housing Starts is also due at 13:30 (GMT) and it's expected to rise from 1.17M to 1.27M. It shows the annualized number of new residential buildings that began construction during the previous month.
USD – Philly Fed Manufacturing Index – It's a leading indicator of economic health – businesses react quickly to market conditions, and changes in their sentiment can be an early signal of future economic activity such as spending, hiring, and investment. The data is expected to drop to 21.9 vs. 25.7 in July. Overall, the manufacturing data may cause a bearish pressure on the dollar today. Investors are also looking for some reasons to do profit-taking in the dollar and any negative figure will give them this reason. Stay tuned to our economic event calendar for live market coverage on economic figures.
Good luck for today and trade with care!