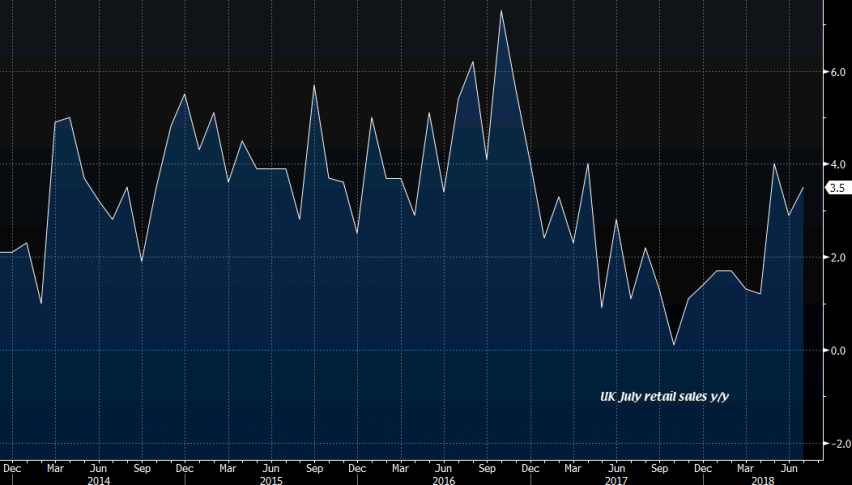 No Rally for the GBP Despite a Great Retail Sales Report
The UK retail sales report was pretty good this time. Last month we saw a 0.5% decline in sales, but this month the entire report with all the subcomponents was impressive. The headline figure showed a 0.7% increase in sales in July, much higher than expectations which were for a 0.2% increase.
The yearly number came at 3.5%, up from 2.9% expected. If we see the core figures which strip out autos and fuel, they are pretty solid too. Monthly core retail sales jumped by 0.9% against 0% expected, while yearly sales increased by 3.7% against 2.8% expected.
World Cup sales helped increase the food sales (booze I guess) and the summer helped boost the sales of clothes. Nonetheless, this is a solid report and GBP/USD jumped around 30 pips higher. But, it reversed back down in no time.
I did say in the calendar section which we have recently opened that any rallies in GBP pairs, especially in GBP/USD would be great opportunities to sell because Brexit is heading towards no-deal. But, despite today's great retail sales numbers, GBP/USD couldn't even put up a small rally. This indicates the weakness in the GBP at the moment.