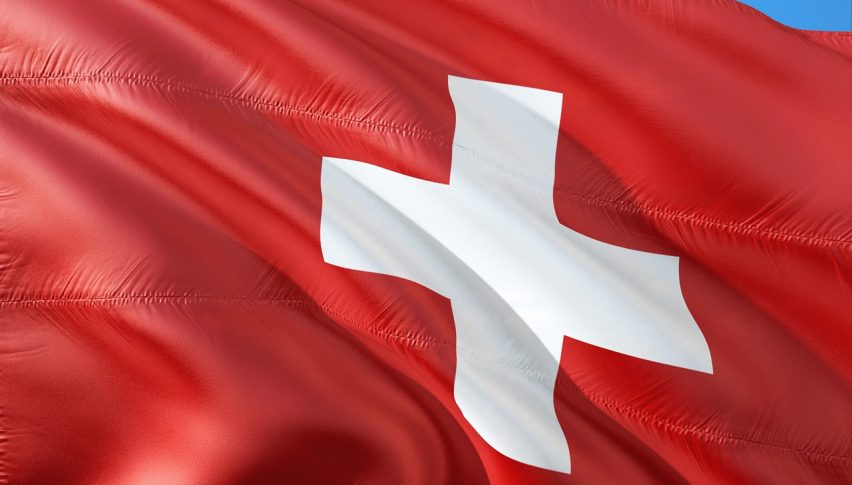 Greenback Continues To Struggle, USD/CHF Key Levels
Friday has featured rocky trading for the USD, central banker action, and a welcomed close to the trading week for those short the commodities markets. The U.S. indices have performed well thus far, with both the DJIA and S&P 500 in the green by more than .5%. As the closing bell approaches, be on the lookout for profit taking in the gold, crude oil, and U.S. equities.
Aside from FED Chair Jerome Powell's speech at Jackson Hole, today has brought the release of several secondary economic metrics. U.S. Durable Goods Orders (July) underperformed expectations, coming in at -1.7%. The lagging number certainly did the USD no favors, as bears have jumped on the Greenback ahead of the weekly close.
Also, the Baker Hughes U.S. Oil Rig Count lost some steam, coming in 9 rigs below last week's total. A reduction in drill rigs goes hand in hand with this week's lagging inventories. Next week should bring us another draw on oil stocks — unless it doesn't.
USD/CHF Technicals
The USD/CHF daily chart pretty much sums up the pain the Greenback has felt this week. After a Monday/Tuesday selloff, price has traded sideways. The USD/CHF is in heavy consolidation between the 38% current wave retracement (.9874) and the Psyche level of .9800.
In my mind, there are two levels to watch for early next week in the USD/CHF:
Resistance(1): 38% Current Wave Retracement, .9874

Support(1): Psyche Level, .9800
Overview: On the daily timeframe, we have a clear "L" formation setting up. This is a signal of market consolidation and overall indecision from traders. The .9800 handle has proved to be valid downside support and the catalyst for a double-bottom formation. If it is penetrated, then this market is headed much lower.
Next week features another wide-open economic calendar until Wednesday's U.S. Core Personal Consumption Expenditures (Q2) and GDP (Q2) releases. Until then, I expect the Swissie to stay in rotation between .9874 and .9800. A trading plan to fade these extremes will be set up for Monday/Tuesday of next week.
Be sure to check back for details on how to profit from the moderate early-week levels of trade facing the USD/CHF.
USD/CHF is testing the previous support above 0.91 after the GDP report released earlier this morning from Switzerland
4 days ago