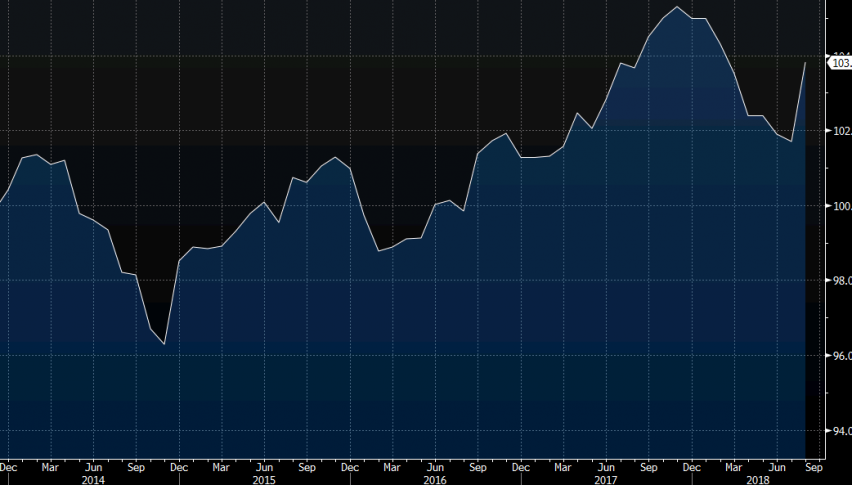 German Business Climate Index Picks Up Again
The trade war started by Donald Trump's administration has dented the business and investor climate as well as the consumer confidence in the last several months. They have been picking up nicely last year as the global economy kept improving.
But, the tariffs have made rounds in the media, so consumers and investors have been starting to hold back in anticipation of a dovish turnaround in the economy. Although, the truce reached by the EU and the White House administration last month has relaxed some of the nerves and the business sentiment seems to have improved this month.
Last month, EU's Juncker and Donald Trump held a meeting in the White House and the outcome was the postponing of tariffs on European cars, which prevented an escalation of the trade war, at least for now. Germans businesses seem to have taken notice of it and they are feeling better already.
The German Ifo business climate index took a dive back in March and it has been slowly declining, so today's increase comes as a bit of a surprise. It was expected to come at 101.9 points but it jumped to 103.8. The Ifo which conducts the survey said that this comes in addition to the robust domestic economy.
Although, the economic growth is not that stellar. The GDP growth stands at 0.5% for Q3 and at 1.8-1.9% for the whole year. That's below the 2% target, although it is not that bad either. So, it is a nice jump in business confidence and EUR/USD jumped 20 pips higher after the release. But that's about it, we will have to see more positive data from the EU so a trend can form.
Yesterday the CPI numbers from European countries showed a slowdown, so today's headline Eurozone inflation numbers should be soft as well
17 hours ago