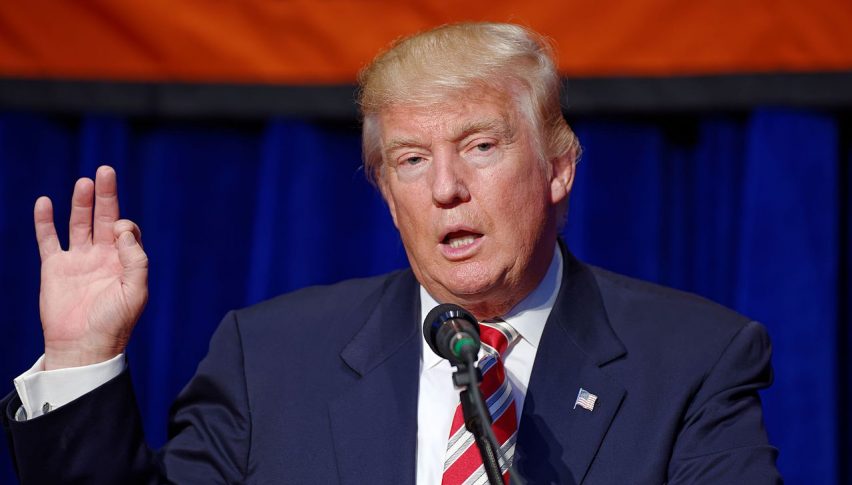 U.S. Stocks Soar, Trump Rally In Full Effect
It has been a strong Monday for the U.S. indices. The DJIA has opened the trading week more than 200 points higher amid reports of a sweeping U.S./Mexico trade deal being crafted. Traders are bidding September E-mini DOW futures on every dip. Fresh all-time highs are becoming routine in what is currently a trend-day-up on intrasession timeframes.
At press time, the DJIA is trading above 26,000 and is threatening the historical high water mark established earlier this year. Nothing seems to be able to stop the "Trump Rally" — trade wars, political scandal, or FED rate hikes have been mere speedbumps. At least for now, the markets are in full risk-on mode, with traders buying U.S. equities en masse.
September E-mini DOW Futures
Last Thursday brought a moderate retracement during the post-FOMC Minutes trading session. Since that time, bulls have dominated the September E-mini DOW, repeatedly pushing all-time highs.
From a technical standpoint, the daily chart for the September E-mini DOW is not overly useful. About the only number on my radar is 26,000. This is a big round number and one that is likely to take some two-way action. I don't recommend being short in the face of this bullish breakout.
Overview: If you are going to actively trade this instrument, buying in on intraday retracement levels isn't a bad way to go. Longs from the intraday 38% or 62% retracement are high probability trades when coupled with a modest profit target.
Make no mistake, it is long-or-nothing right now in the September E-mini DOW. However, if you are going to take a short position, keep your risk minimal!