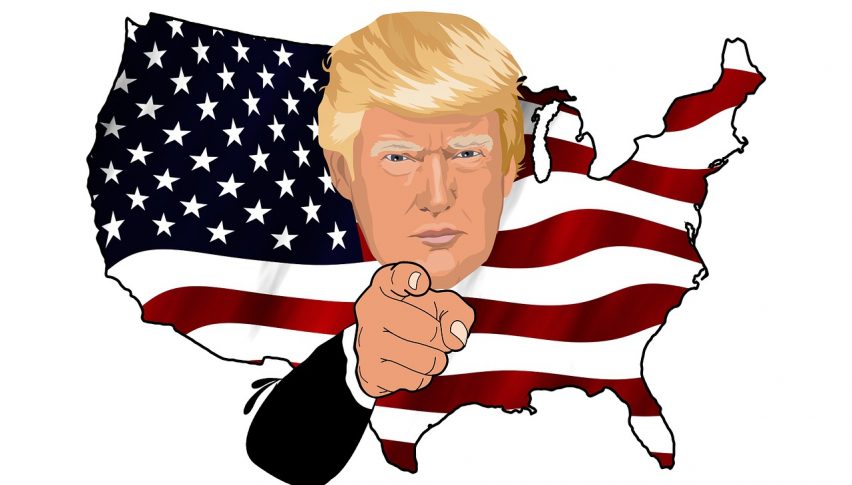 The End Of NAFTA Boosts U.S. Markets
Since its inception, the North American Free Trade Agreement (NAFTA) has been a controversial trade deal. One thing is for certain: U.S. markets are enjoying its dying gasps. Both the DJIA and S&P 500 have opened in the green yet again, grinding north toward all-time highs.
U.S. President Donald Trump has been an outspoken critic of NAFTA. Citing the staggering U.S. trade deficits created under the agreement, he pledged to pull out or renegotiate the agreement as far back as the 2016 campaign trail. Monday's trade deal with Mexico marked the fulfillment of this campaign promise and the beginning of the end of NAFTA as we know it.
The End Of NAFTA?
In many ways, NAFTA has been both a success and abject failure. The core U.S./Mexico trade agreement reached Monday includes several key revisions, largely pertaining to the automobile industry. Here they are:
To qualify for zero tariffs, car companies will be required to manufacture 75% of an automobile's value in North America

Local steel, aluminum and auto parts are to be used

40-45% of a single automobile must be made by workers earning at least $16 per hour
The auto industry has been a favorite target of policy for the Trump administration. These new agreements with Mexico are geared to boost North American production, wages and cooperation. A U.S./Canada trade deal is expected to be inked by the weekend, completing the first set of revisions to NAFTA. This is a fluid situation, so stay tuned.
S&P 500 Technicals
The September E-mini S&P 500 futures are enjoying the news on the NAFTA front. Values continue to trend higher, breaking new ground for a second consecutive session.
Overview: From a technical standpoint, there really isn't a whole lot to look at for the daily September E-mini S&Ps. We are trending higher, with the only possible resistance being big round numbers. Today, it appears that the 2900.00 level may bring some two-way action to the market.
Be on the lookout for news out of Canada in coming days regarding a trade deal with the United States. Another announcement on this front will send the U.S. indices even higher, bringing a rush of bids to the U.S. equities markets.
Stock markets are looking very bearish today, with bank shares leading the way down as the fears resurface again
1 month ago