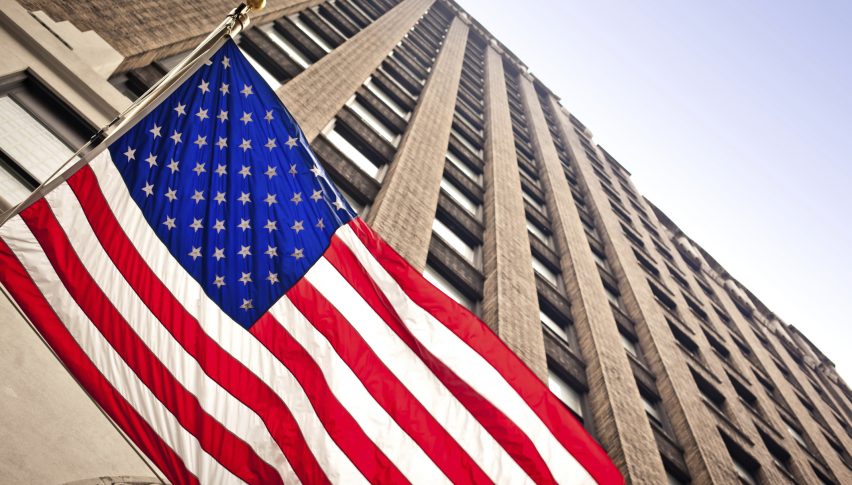 Forex Signals US Session Brief, August 29 – US Q2 GDP Revised Higher
Everyone was waiting for the second estimate of the US Q2 GDP report. Donald Trump has been praising his economic and fiscal policy and yesterday, the US Commerce Secretary Mnuchin sounded pretty upbeat about today's GDP report. He mentioned the Atlanta FED GDP projections, which stood at around 4.7% for Q2, although he didn't stick to it. Today, the US Q2 GDP figure came at 4.2% against 4.0% expected and up from 4.1% in the first reading.
The reaction after that was pretty muted though. The USD is gaining some pips but very slowly. I suppose the market was expecting something flashier to make a move, perhaps a 4.5% reading or more. The European session was pretty quiet again and stocks were in decline during the first half, but they started to reverse a few hours ago and are climbing back up now. Bitcoin is also bullish and it broke above the $7,000 level today.
The European Session
Italy Asks for Help from the ECB – There were rumours today that the Italian Government is asking the ECB for another round of QE to buy government issued bonds. This would protect Italian bonds from speculation and narrow the yield gap with German bonds.
German GfK Consumer Confidence – The GfK consumer confidence was expected to remain steady at 10.6 points as last month. But, it ticked lower to 10.5 points and although this is not a major decline, it is trending lower nonetheless from around 11 points back at the beginning of the year, which is not a good sign.
Increasingly Difficult for the RBA to Hike Rates – The US trade tariffs on China have made it difficult for the Reserve Bank of Australia to increase interest rates but today's decision by Westpac to raise variable mortgage rates by 14 basis points makes it even more difficult. The other major banks in Australia are expected to do the same, so it becomes extremely difficult for the RBA to follow its monetary policy. AUD/USD has lost around 60 pips so far today on this news.
French Prelim Q2 GDP – The second estimate for the Q2 GDP in France came as expected at 0.2%, same as the previous reading. Although the economy is still expanding, the pace of growth has slowed considerably
French Consumer Spending – The consumer spending numbers came together with the GDP report. It was expected to increase by 0.3% on a monthly basis, but it only increased by 0.1%. Still, it is an increase in spending which is welcome.
UK Government Is Getting Frustrated – We had a report earlier from The Guardian that the UK Brexit Secretary is getting frustrated by EU's Barnier for not being available to talk to him face to face. Brexiteers were so confident and full of themselves but now the harsh truth is revealing itself.
No Aid to Turkey from Germany – There was a report overnight that Germany might offer financial aid to Turkey, but a Government spokesperson said that there will be no such thing and that alternatives are being looked into. Well, Turkey and Erdogan were so confident and cocky until a few months ago that they were even threatening Germany. How about now?
The US Session
Canadian Current Account – The current account deficit was expected at 15.3 billion but came at 15.9 billion. That is a miss but also it is a big decline from the 19.5 billion deficit that we saw last month. It brings the deficit back to its normal levels in Canada.
Raab Confident About A Brexit Deal – The frustration didn't last long for the UK Bexit Secretary Raab who said a while ago that a Brexit deal is within our sight. But, there is some leeway he added, so nothing basically. Hard to imagine a deal if Barnier refuses to meet him.
NAFTA Is Moving On – The Canadian NAFTA negotiator Freeland said that the progress so far is encouraging. He met with Mexican counterparts yesterday and is meeting with the US party today. So it seems that we will have a new NAFTA agreement soon.
US Prelim Q2 GDP – The second estimate of the US Q2 GDP came at 4.2% against 4.0% expected and up from 4.1% in the first reading. This is a good reading but the USD is barely noticing it as it remains drowsy.
US Pending Home Sales – US pending home sales are expected to increase by 0.3% this month. This is an increase nonetheless, although, it is smaller than the 0.9% increase we saw last month. But, they fell by 0.7% and the USD is making a bearish reversal once again now.
Trades in Sight
Bullish NZD/USD
The bigger trend is bullish
The retrace is almost compete on the H1 chart
The previous candlestick points to a bullish reversal
The 100 SMA is providing support
The 100 SMA held its ground pretty well
While the trend has turned bearish in AUD/USD due to Westpac's decision to increase mortgage rates, NZD/USD still holds the bullish trend. There was a retrace down as the Aussie pulled the Kiwi lower but the retrace seems complete now as stochastic is almost oversold and the 100 SMA (green) is providing solid resistance. The previous candlestick closed as a hammer which is a reversing signals, so the price action is turning bullish for NZD/USD again now.
In Conclusion
The GBP was turning bearish in the last few hours but we just had a new development regarding Brexit. EU's Brexit negotiator Barnier just commented on the matter, saying that the EU is prepared to give Britain a deal unlike any other. This might change things and the GBP has just jumped more than 100 pips on the news, although let's see how this will evolve.