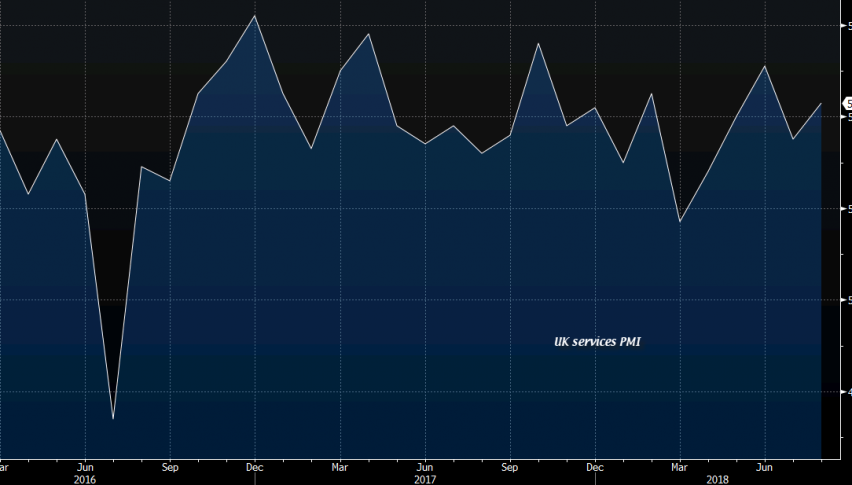 UK Services Offer A Positive Surprise but the GBP Ignores it
Posted Wednesday, September 5, 2018 by
Skerdian Meta
• 1 min read
The UK services report was just released and it was a tad surprising. It was expected to come at 53.9 points but it beat expectations and posted 54.3 PMI points. The surprise was due to the negative economy data that we have seen form the UK recently.
Yesterday we saw the manufacturing PMI report which showed that this sector had lost one full point compared to the previous month. The economic outlook from the Bank of England yesterday wasn't that encouraging as Brexit worries prevailed.
Perhaps this is the reason that the GBP is not feeling excited at the moment. The employment component gave the services the biggest push and it is likely that this will help the GDP a little bit. But, the GBP is totally ignoring all of this.
The services sector makes up for 4/5th of the economy, which means that it should have had a considerable positive impact on the GBP. But, GBP/USD has turned lower again now after stopping for some time. This sort of price action shows that the GBP is pretty bearish at the moment, so we will look to sell this pair today.