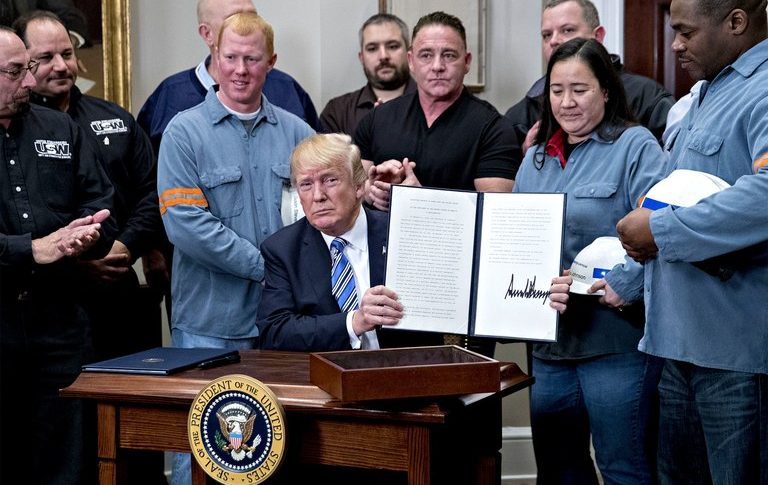 Keep an Eye on Donald Trump's Twitter
After the $34+$16 billion in tariffs from the US on Chinese products and the retaliation from China, Donald Trump tweeted about another batch of further tariffs worth $200 billion and possibly further tariffs for $500 billion of Chinese goods. That sounded a bit more of a threat than a real thing because it is pretty difficult to place tariffs on such a huge amount of goods which will work properly according to Trump's plans. The US has already imposed tariffs on $50 billion of Chinese products but the trade deficit with China has been growing during this time, so operations on large scale don't work like clockwork.
China has been trying to calm things down, apologising for increasing the trade surplus with the US this year and trying to initiate dialogue between two super powers of this age. There have been one or two meetings between second tier officials of both countries, which gave the impression that they might work something out and end this trade war.
But we know that this is not what Donald Trump wants, not right now. He wants to look tough to his voters ahead of mid-term elections. Late last week I heard rumours that Trump is pushing for new tariffs again on China.
USD/JPY took a 30 pip dive on those rumours. Today, the risk in financial markets is that Trump might post another tweet about tariffs which would hurt the market sentiment. So, we have to watch out for trump's tweets or comments on this issue. The liquidity is sort of thin and markets are pretty calm, but such a comment would initiate a big move and probably a large spike, so watch out guys.