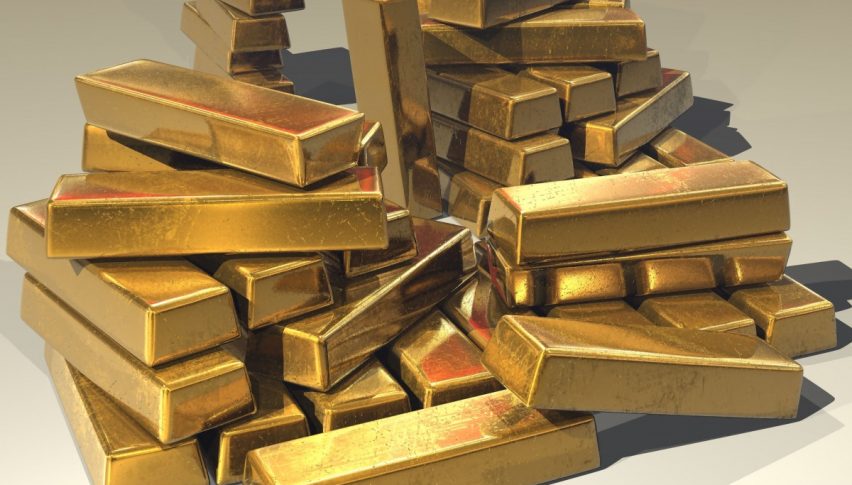 Gold trades sideways – What's the reason behind it?
Posted Wednesday, September 19, 2018 by
Arslan Butt
• 1 min read
Gold prices are edging higher in a lighter mode due to weakness in the Greenback. China and the United States jumped deeper into a trade war after Beijing replied by adding $60 billion of US products to its import tariff list. That came in response to the President Donald Trump's proposed duties on $200 billion worth of Chinese goods. This drives the safe haven demand for gold and dollar both.
Gold remained stuck in a narrow trading range of $1,197 – $1,202 as most of the traders preferred to invest in the dollar.
Two Reasons To Know
First – The investor thinks the US has much less to lose in this trade war and this is somehow beneficial for the United States. So they invested in it rather than in gold.
Second – Federal Reserve, the central bank of the US, is due to release the interest rates and odds for an interest rate hike are very strong. Therefore, investors are staying in dollar rather than in gold.
Consequently, the demand for the precious metal is a bit less when compared to the dollar.
Yesterday the CPI numbers from European countries showed a slowdown, so today's headline Eurozone inflation numbers should be soft as well
21 hours ago