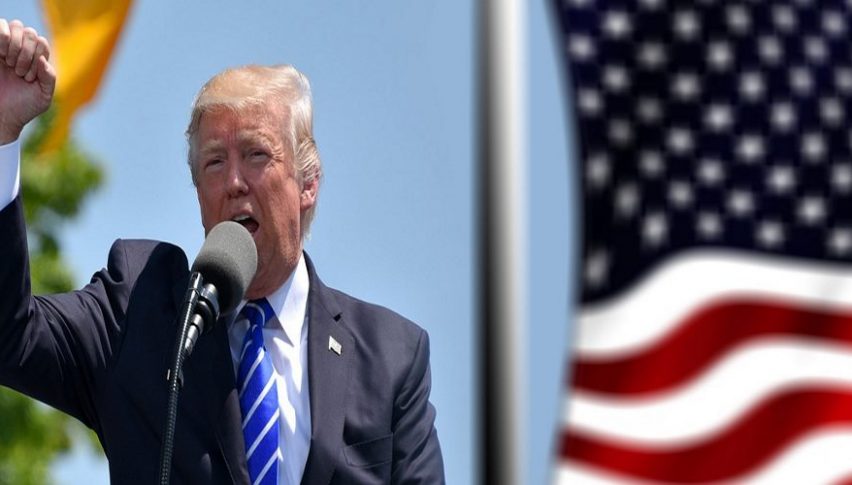 Another Hot Open For The U.S. Indices
Posted Thursday, September 20, 2018 by
Shain Vernier
• 2 min read
It did not take long for U.S. President Trump to light up Twitter after today's Wall Street open. Within minutes of the DJIA and S&P 500 opening gap up, Trump lauded the fresh all-time highs posted by the S&P 500. For the first hour of trade, the DJIA is up more than 200 points and the S&P 500 is up 16. To say the least, the fresh round of tariffs has not scared investors off of the U.S. indices one bit.
In a piece from yesterday, we broke down several of the U.S. construction metrics and what they mean for the USD. Today's pre-market hours brought another set of real estate numbers:
Event                                                               Actual              Projected           Previous
Existing Home Sales (August)                      5.34M                   5.35M                   5.34M
Existing Home Sales Change (August)        0.0%                     0.3%                   -0.7%
This morning's Existing Home Sales data did stabilize a bit from the previous release. However, it still underperformed expectations. Next month's numbers will give us a better idea of how the FED policy of tightening is currently impacting U.S. lending practices. One thing is for sure — U.S. indices bulls are ignoring the performance of the real estate sector.
DJIA Technicals
The psychological level of 26,500 proved irrelevant for December E-mini DOW futures. Participation is heavy, bids are hitting the market, and the bulls are on parade.
Overview: The DJIA breakout of the last three sessions comes in the wake of an escalating U.S./China trade war. With the current levels of buying in U.S. equities, one has to wonder if a resolution is coming soon.
Is the U.S. on the brink of winning the trade war? The answer is largely irrelevant, but trader perception is key. At the moment, institutional money is coming in on the long side of the U.S. indices. If nothing else, that tells us that sentiment is positive and a resolution beneficial to American companies may be coming sooner rather than later.