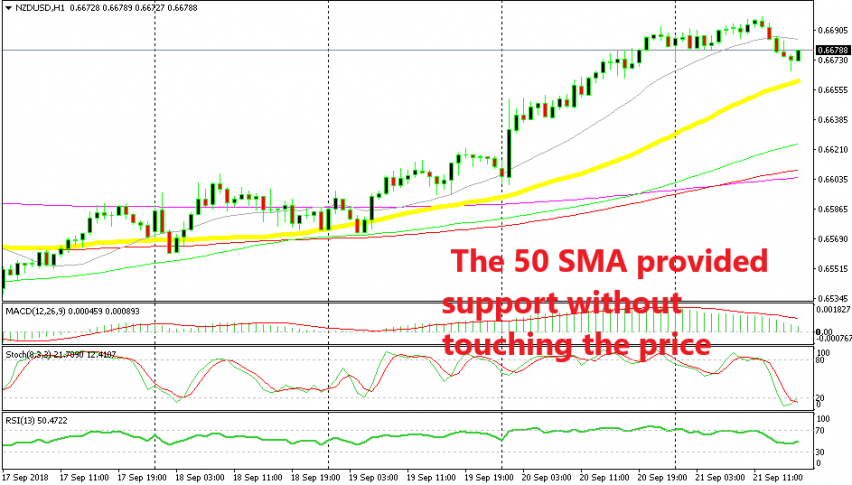 Making Use of the Retrace in NZD/USD
The Brexit situation has been very unclear recently but today we finally got to see all the cards in the table. Theresa May accepted that the EU has refused the Chequers Plan for Brexit and that dented the market sentiment somewhat in the last few hours, as the dip in USD/JPY and EUR/CHF point out today.
Risk currencies also made a small bearish turnaround during this time. AUD/USD lost around 40 pips from the highs today while NZD/USD is 30 pips lower. Although, this pullback seems more as a retrace rather than a bearish reversal.
So, we decided to make use of this pullback an go with the trend. After all, the trend has been bullish for these two pairs and it picked up even more pace yesterday after the positive economic data from New Zealand early in the morning.
So, we went long on this pair as the stochastic indicator became oversold. That meant that the retrace lower was complete. Besides that, the 50 SMA (yellow) is already providing support, scaring the sellers away even though the price didn't quite reached it. The previous candlestick is another bullish reversing signal and the reverse is already underway, so we are on the right track with this signal for now.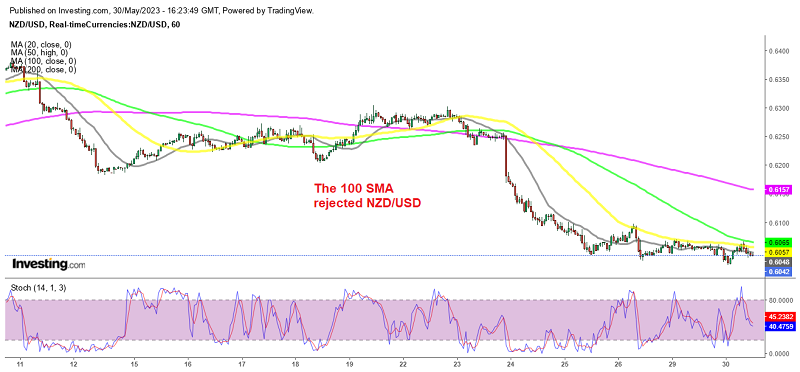 3 hours ago
The Reserve Bank of New Zealand raised interest rates yet again early today
6 days ago