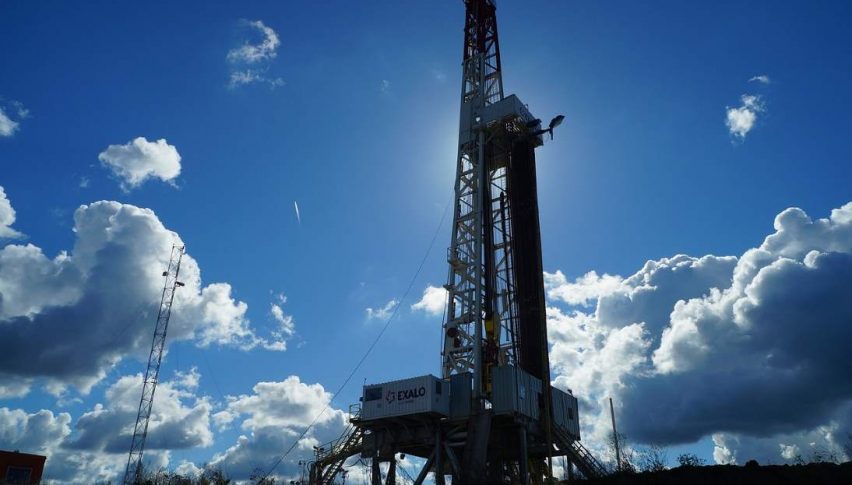 The Weekly WTI Crude Oil Inventory Cycle Is On Deck
Today has brought a failed rally for November WTI crude oil futures. Following a mid-session test above Monday's high, bearish participation has dominated the action. WTI crude has given back early gains, trading slightly into the red. It will be interesting to see if the current dynamic holds ahead of the coming oil inventories reports.
Crude Oil Inventories Are On Deck…
Kicking off a bit later today is the weekly crude oil inventory cycle. As of late, the typical seasonal build has not occurred. Draws have been the norm, prompting fresh longs to enter the WTI market. Here is a quick look at what to expect from the coming API and EIA crude oil stocks reports:
Last week, the API stocks report posted a surprise build on supply of 1.25 million barrels.

For the same period, the EIA reported a draw of -2.057 million barrels. Industry projections show the EIA number to come in at a -1.675 million for this week.
News out of Iran and OPEC have dominated global crude headlines. Amid this news cycle, draws on supply are expected for the week. Perhaps a surprise build will send pricing back toward the $70.00 level.
November WTI Crude Oil Technicals
It goes without saying, but the Psyche Level at $73.00 is proving to be formidable topside resistance. We will see if this remains true after the inventories reports are released to the public in the next 24 hours.
Overview: The recent news cycle has been instrumental in WTI's rally north of $70.00. Fresh longs have entered the market in force, looking for lagging global supply to take WTI crude oil to $80.00 per barrel.
However, there are several factors that may send prices back toward $70.00. Slumping seasonal demand, growth in North American fracking output, and challenges to OPEC from the Trump White House may be a few items that can reverse the fortunes of oil. Nonetheless, this week's inventories cycle is sure to shake things up for November WTI crude.