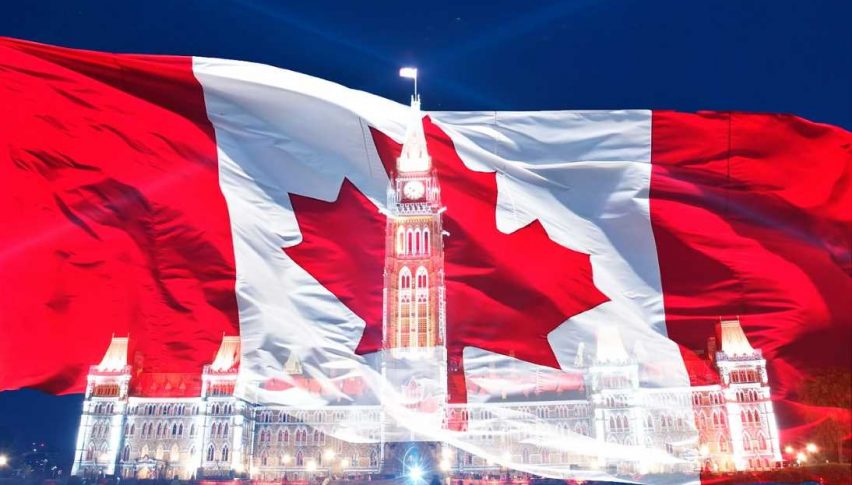 USD/CAD Gaps Down, Enters Correction On USMCA
USMCA is the word of the day and the financial markets are on fire. Participation levels are tremendous, with heavy volumes being seen across the commodities, equities and currency sectors. The Canadian dollar has been a primary beneficiary of the action. At press time, the USD/CAD is off nearly 50 pips after opening the week gap down.
President Trump concluded his Rose Garden presser making USMCA official minutes ago. Here are the broad strokes and main talking points:
USMCA covers $1.2 trillion in trade, making it the largest trade deal in U.S. history.

USMCA took 14 months to complete.

The Auto industry is to be a key beneficiary, citing job growth and higher wages for North American workers.

"Favorable terms" were negotiated for farmers and ranchers.
Only time will tell what the ultimate impact of USMCA will be. For the moment, it is fostering positive market sentiment.
USD/CAD Technicals
Today, the currency performing the best against the Greenback is the Loonie. One look at the daily USD/CAD chart says it all — gap down on the open followed by sustained bearish participation.
Overview: In terms of key technical levels, there really isn't much to look at for the time being. The 1.2800 handle appears to be holding up as downside support. If this continues, then we may be in line for a test of the GAP area (1.2904-1.2847) in coming sessions.
Tuesday/Wednesday is going to be a great time to trade the USD/CAD. Oil inventories and the market digestion of USMCA is going to drive action in this pair. Be sure to check back for ideas and analysis on how to capitalize during the charged news cycle.