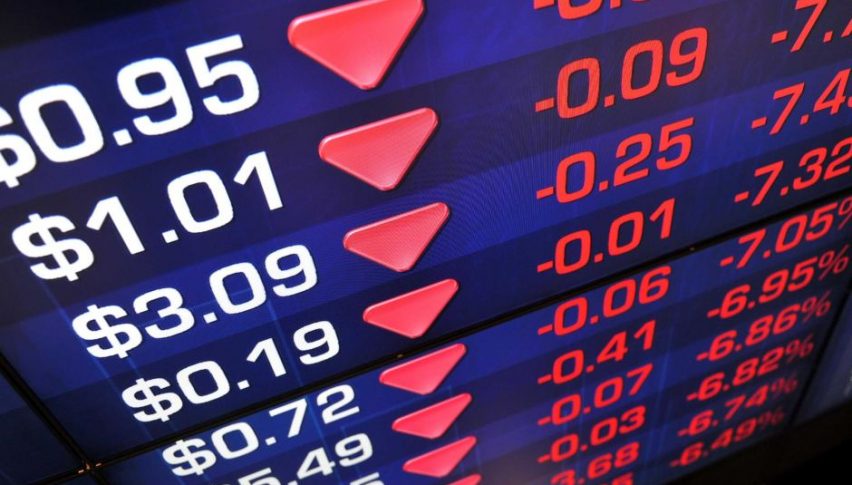 Market Sentiment Has Suddenly Take A Hit
The US Dollar has been on a strong uptrend this week. Yesterday in the evening, FED's chairman Powell sounded pretty hawkish which sent the USD jumping 50 pips higher, so we thought that today the USD would stretch the uptrend further.
We saw a retrace during the European session today which was normal. Every trend needs a refreshing now and again. But in the last few hours we are seeing some strange price action in financial markets. The retrace lower in USD has accelerated suddenly and I don't see any reasons for this. I am looking around but I can't find any news which could have sparked this move.
USD/JPY has just fallen through an air pocket and is nearly 100 pips down on the day, while EUR/USD and GBP/USD are surging higher. Looking at the stock markets, they are also tumbling now after being slightly bullish during the European session.
Bond yields increased yesterday and again earlier today, which could have turned the sentiment negative, but they are flat on the day now, so if this was to be the case, then this reaction is a day late, so it doesn't make much sense either.
Nothing from Italy, Brexit or Donald Trump so this turnaround in the market sentiment looks weird. Perhaps as I mentioned at the end of the midday brief, the market might just be getting carried away. You know, some traders start selling, then some big levels or moving averages get broken and everyone panics and starts selling as well. The USD and stock decline has stalled now so perhaps this is the end of it, let's hope.