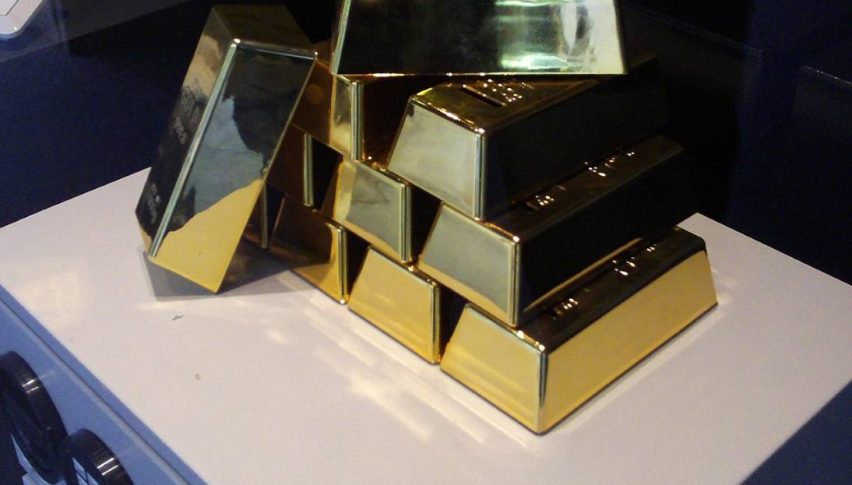 December Gold Futures Plummet Amid Rising Bond Yields
December gold futures are off dramatically today, showing signs of weakness. Values have dropped more than 75 ticks amid heavy selling. It looks like a strengthening USD, rising bond yields, and positive U.S. economic metrics have reduced the incentive of holding bullion. Can anything stop the year-long bearish run in the gold markets?
From a macro standpoint, bullion is still an attractive investment for many. Values remain above the $1000 level, but have fallen consistently over the past 24 months. Until we see a correction in the U.S. equities market or meltdown of the Greenback, bullion is likely to stay depressed.
December Gold Futures
Today has brought concerted selling following the breakout of a daily pennant chart pattern for December gold. As a result, the Swing Low at 1188.1 is coming into view.
Overview: For the first time in over a week gold has exited the established value area of 1210.0-1200.0. A strong trend is present on intraday time frames, acting as the catalyst for a test of the 1188.0 level.
This week is going to be an interesting one for bullion. With no primary market movers scheduled until Thursday, we are likely to see quiet trade moving forward. If this is the case, then a rotational trading plan from the Swing Low will come into play for mid-week. Be sure to check back for details on how to capitalize upon a retracement of today's downtrend.