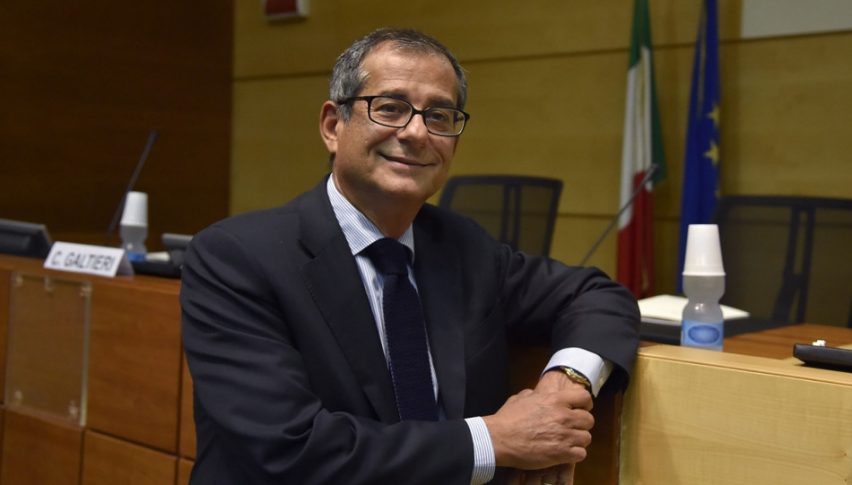 Stocks Resume the Decline After Tria's Comments on Budget
Stock markets have been trading on a bearish trend since last week, with European stock markets leading the way. One of the reasons for this is the failure to reach an agreement between UK and the EU on Brexit.
But the main reason is the Italian budget deficit. The deficit for next's year's budget is supposed to be at 2.4%, although the European officials have commented negatively on it, so it seems difficult that it will go through the European Parliament when Italy presents it next weekend.
Although, late in the day yesterday and when the European session opened today, stocks made a small retrace higher as market sentiment improved a little. But now we are seeing that stocks are on the slide again and the reason for this is again Italian politics.
Here are some of the comments from the Italian Finance Minister who addressed the Parliament a while ago:
Reiterates that 2019 deficit will be at 2.4% of GDP
Italy's low growth didn't allow for debt-to-GDP cut
Italy's economic growth gap with the EU is unacceptable
Government wants to reduce debt-to-GDP significantly
Lower global trade may hurt Italy's growth
EU officials were hoping that Tria would take their side and they have been trying to persuade him last week. But it seems that he is standing by the Italian Government and he made it clear with the comment about next year's budget deficit.
The 20 SMA is doing in part on this downtrend in CAC
As a result, stocks have resumed the bearish trend once again and they are looking to break below yesterday's lows. So, it is better to be bearish on stocks until the trend shifts to bullish again. But, I don't think that will happen until the last week of October, as the EU summit will take place by the end of next week.