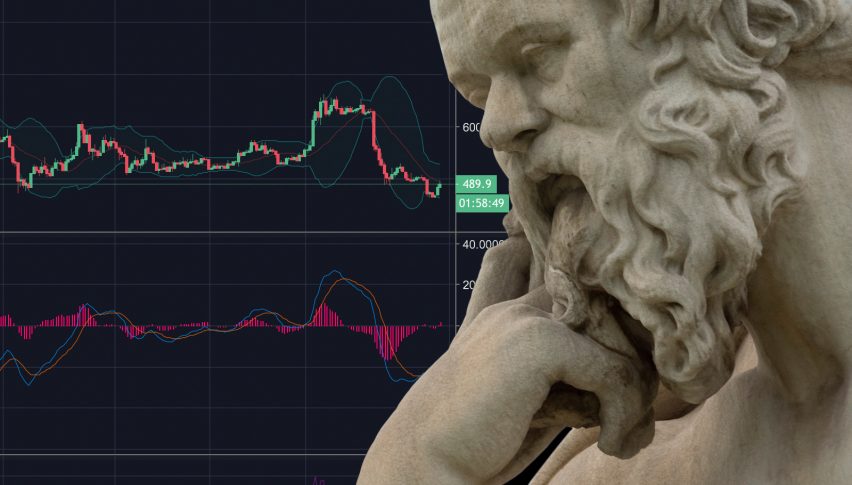 Forex Signals Brief US Session October 11 – Markets Feel Even More Confused Today
Financial markets have been following the market sentiment in the last two weeks as it turned negative over Italian budget worries as well as on the failure to reach a Brexit deal. But today, they look even more confused. Stock markets are still falling and making new lows as they break yesterday's lows, which means that the sentiment is negative. We can also observe this fact from safe-haven assets such as the JPY which has been attracting serious bids in the last several days. Today, Gold decided to finally join the JPY as a safe haven after going against its nature for quite some time. Gold is around $30 higher today since the Asian open.
At the same time, risk currencies such as the commodity Dollars and the Euro have also traded higher. This shows that the markets and forex traders are confused right now. The economic data from the US didn't help matters much either as inflation numbers disappointed, while earnings increased. But, that's the story for now.
First, the unemployment rate falls, which is now at a multi-decade low, then comes the pickup in wages/earnings. After that spreads to the whole country, inflation increases even as consumers have more confidence to spend more, therefore the prices increase. The main data today came from the US. Inflation missed expectations as monthly inflation came at 0.1% against 0.2% expected for both, the core and headline number.
The biggest miss came from the annualized CPI (consumer price index) report which declined from 2.7% last month to 2.3% this month. That's a major miss and the USD lost around 30 pips on those number. Although, average hourly earnings increased by 0.5% from 0.2% previously, while the average weekly earnings jumped 1.1% higher from 0.5% last month. That is a major increase, but these are the first time to see such positive numbers. It will take some time until they translate into higher inflation in the US.  For now, the increase in wages is a really positive signal.