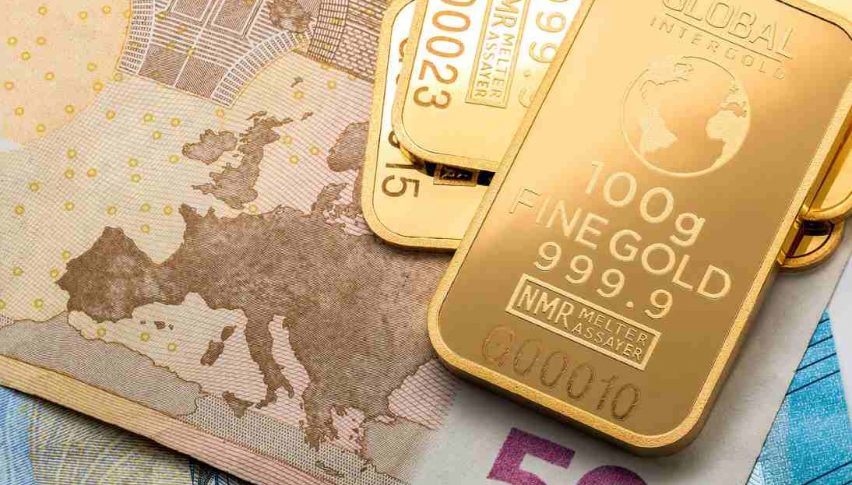 Panic Buying: Outlook For December Gold Futures
The recent struggles of the U.S. indices have illustrated the importance of market correlations. While the DJIA and S&P 500 crashed on Wednesday/Thursday, December gold futures went through the roof. Why? The answer is simple ― investors panicked and fled to the ultimate safe haven, gold.
As you can see on the chart above, pricing broke out hard to the bull beginning late Wednesday. In fact, earlier that day, I outlined a developing pennant formation in bullion. The pennant was short-lived, as prices exploded north as U.S. equities plummeted. Bids continued to hit the bullion market as Asian stocks tanked during the Wednesday overnight, followed by a 500+ point Thursday drop in the DJIA.
Bottom Line: In short, when the sky is falling, gold looks good. So, are the gains in December gold futures permanent or temporary?
The year-long trend for 2018 is bearish. Daily technicals are certainly bullish due to the panic-driven trading of the last 72 hours. Conventional wisdom says that Thursday's huge range in December gold will be filled in at some point. But for now, a nice scalp from a 38% retracement may not be a bad trade to take.
Until the closing bell, I will have buy orders queued up from just above Thursday's 38% retracement at 1216.6. Using an initial stop at 1215.4, this trade produces a fast 8-10 ticks using a sub-1:1 risk vs reward plan. At some point, December gold is likely to fill in this week's breakout. If we see exhaustion near the 1225.0 level, then a position short may come into play for next Monday or Tuesday.