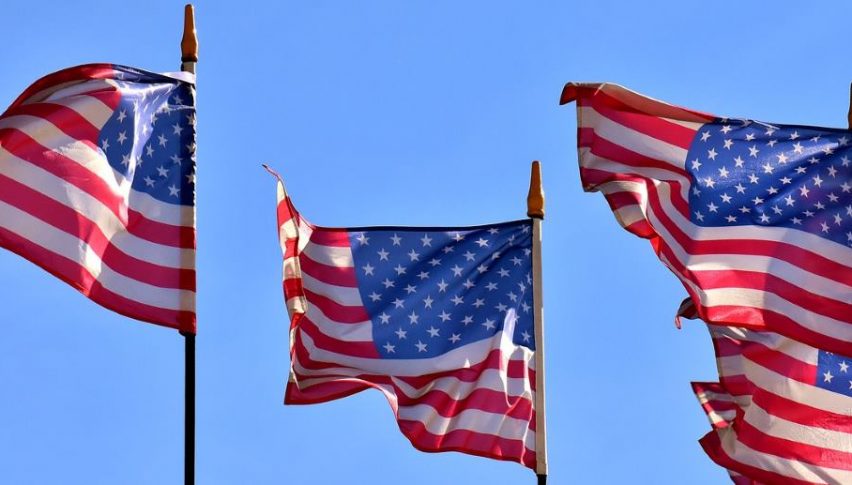 Putting This Week's Crash In The DJIA Into Context
It has been a bounce-back open on Wall Street, featuring bullish action in the U.S. indices. For the first hour of trade, the DJIA is up more than 250 points. The S&P 500 is also trending higher, running north by more than 30. The strong open was anticipated as performance of DOW and S&P futures was strong overnight, as were foreign equities.
This week's sell-off of U.S. stocks resembled the bearish action of last February. Investors clamored for any good news, eventually choosing to liquidate longs and limit risk exposure. Rising bond yields are being universally credited for the plunge, but one has to wonder if that assessment is accurate. Growth in the debt market has been gradual ― are higher bond yields really a big surprise to equities players?
Putting The DJIA Into Context
The weekly chart for the DJIA sums up how bad the last four sessions have been for U.S. equities. At least there are a few key support levels that may bring bargain hunters out of the woodwork.
It is hard to believe that only a week ago the financial world was lauding fresh all-time highs. A run to 30,000 appeared to be a foregone conclusion, with bulls excited about the prospects of coming months. Things have certainly changed. The psychological level of 25,000 looks like the new fourth-quarter reality, while 30,000 is a pipedream.
Here are the levels to watch for the near future:
Resistance(1): All-Time High (October), 26951

Support(1): 62% Retracement Yearly Range, 24722

Support(2): 78% Retracement Yearly Range, 24138
Overview: The DJIA is in the process of establishing a foothold near the 25,000 level. This also coincides with the Weekly SMA (24927), a technical area that stood up nicely during Thursday's selloff. This will be a huge level for today, as a weekly close beneath 25,000 is an extremely bearish signal.
For now, the jury is still out. Heavy participation is the rule as 25,000 is today's battleground. If you are trading the DJIA, or DOW CFDs and futures be on the lookout for heavy participation on today's close. The whole world is watching ― will this market tank or rally going into the weekend?