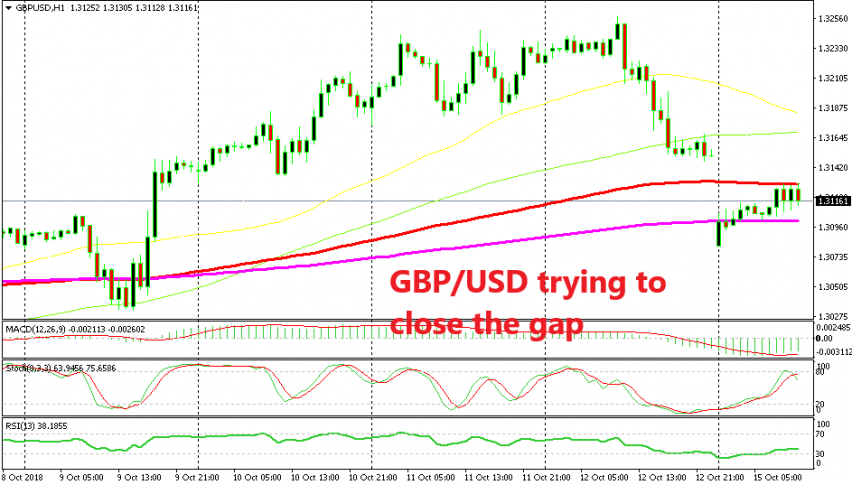 GBP/USD Trading between Two Moving Averages
GBP/USD has been on a strong bullish trend for more than a week, but it made a turnaround last Friday and is now more than 200 pips lower. This pair opened with a 70 pip gap lower last night as we are heading towards a no-deal Brexit.
Just a few minutes ago, I came across comments from the Irish Foreign Minister Coveney saying that a backstop on the Irish border should not be time limited. This will ensure the Irish that the UK won't just close the door for Ireland in a few months. But, the British government is totally against an open backstop plan with no time limit on it, since it would literally leave the UK within the customs union. So, it is difficult to see a deal be struck this week.
Although, GBP/USD has climbed above the 200 SMA (purple) on the H1 chart and has been trading between this moving average at the bottom and the 100 SMA (red) on top. The USD is a bit soft this morning and it has lost around 30 pips against most major currencies in the last few hours, but GBP/USD is not moving much higher from what we can see.
This is a good sign for us since we opened a sell forex signal on this pair a while ago. The stochastic indicator is overbought on the hourly chart, which means that the retrace up should be over soon. Let's hope this is the case and GBP/USD turns bearish soon.