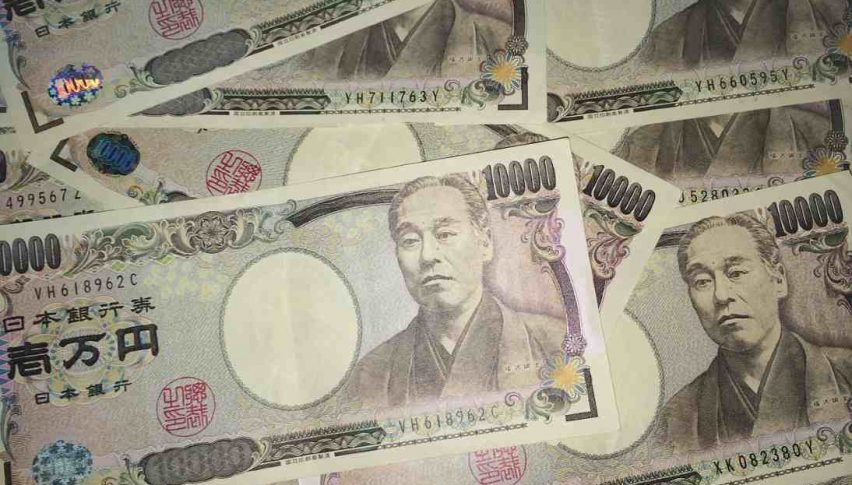 USD/JPY Falls Out of Bed, Yen On The March
The Japanese yen is putting on a show against the USD early on in the U.S. session. The USD/JPY has fallen out of bed, posting a 75+ pip loss and steep intrasession downtrend. Rates have fallen to the 112.00 handle, threatening monthly lows just above 111.50 level. At least for now, traders are piling into the short side of this market.
During the Monday session, Bank of Japan (BoJ) officials lauded the relative "stability" of the Japanese economy. Citing no desire to shift to a policy of quantitative tightening until 2020, the BoJ is taking a "hold the course" approach to the fourth quarter of 2018. Forex players have taken the news to heart, driving the yen higher against the Greenback.
USD/JPY Technicals
The daily USD/JPY chart gives us a good look at today's action. The 75 pip sell-off has brought the 62% Macro Wave Retracement (111.98) into play once again.
Overview: From a practical standpoint, the 112.00 handle is attracting heavy two-way action. It appears that bulls are happy to go long from this area in the hopes of setting up a profitable intermediate long position trade. If the current intrasession low sets up as today's bottom, then prolonged rotation between the 112.00 and 113.00 is likely.
If you are trading the USD/JPY, be aware of Japan's release of the Leading Economic Index (Aug) during the U.S. overnight. Given the BoJ's calm tone toward Japan's economy, investors will be looking at this number closely. In the event it comes in under the previous release (104.4), then the USD/JPY may be in for a reversal and test of the 112.75-113.00 area.