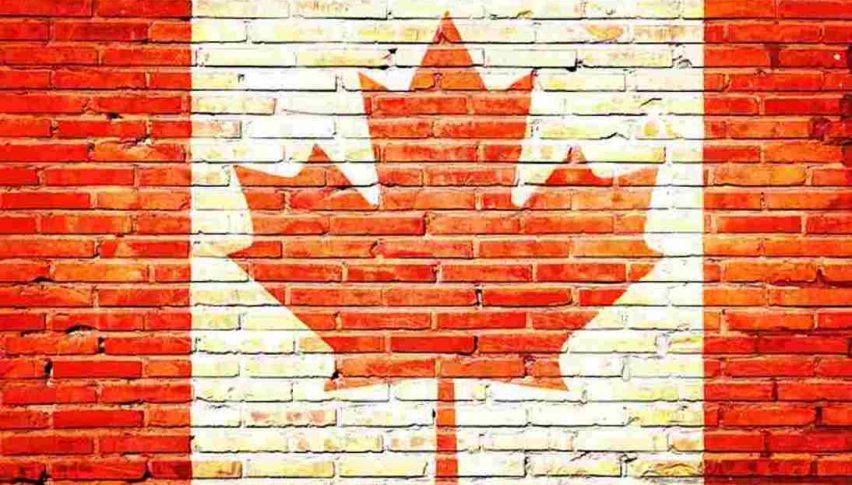 USD/CAD Gaps Down On BoC Rate Hike
Volatility has been the story of the day for the USD/CAD. A few minutes ago, the Bank of Canada (BoC) raised prime lending rates to 1.75%. The quarter-point move came as no surprise, yet a dramatic GAP down on intraday time frames has ensued. At the moment, it appears that forex players are taking a shine to the Canadian dollar.
In a live market update from yesterday, I broke down the two-day consolidation phase in the USD/CAD and offered a trade recommendation. While good for a fast 15 pips, the play ultimately fell short of the desired profit target (25 pips). Trading during times of heavy volatility is a challenge ― it is important to always use stop losses and lock in fast profits when the opportunity arises. This is certainly a complex topic and one that will be addressed thoroughly in a coming weekend update.
At press time, the USD/CAD continues to trade to the bear. A BoC press conference is scheduled for 11:15 AM EST, so more volatility is possible. Be sure to keep an eye on your news feed if you are actively trading the Loonie.
USD/CAD Technicals
It was not hard to determine that a breakout was in the cards for the USD/CAD. Tight daily ranges typically lead to eventual directional moves. In this case, the BoC Interest Rate Announcement was the fundamental driver of the action.
Here are a few levels to watch for the remainder of the session:
Support(1): Bollinger MP, 1.2977

Support(2): Daily SMA, 1.2949

Support(3): 62% Current Wave Retracement, 1.2892
Bottom Line: Given today's charged news cycle, anything is possible for the Loonie. In the event that we see more weakness, the outlined daily support levels may come into play. Tight 1:1 risk vs reward scalps to the long from each of the support levels are not bad trades to the bull.
Crude Oil has been bearish for more than a year, but this week we saw a decent reversal higher on higher Caixin manufacturing
13 hours ago