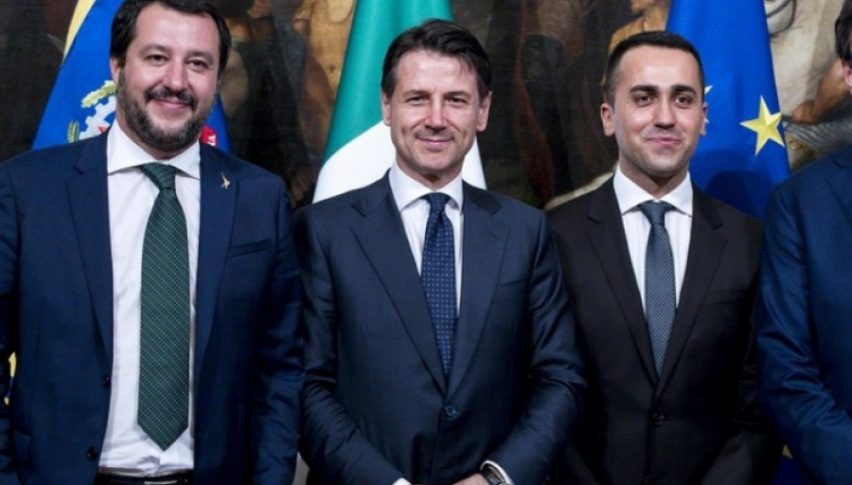 Forex Signals US Session Brief, October 30 – Flat GDP Leaves Italian Politicians Uncovered
The main theme today in the forex market has been the USD strength. EUR/USD lost around 50 pips during the European session while GBP/USD lost 80 pips. The JPY also lost around 70 pips against the Buck as USD/JPY continued the climb from yesterday.
Although, the commodity Dollars are feeling adventurous since they are considerably higher against the USD since the Asian session began. I don't know why the commodity Dollars are higher, because the building approvals in Australia missed expectations this morning and we haven't anything promising from China.
Anyway, we had some GDP reports coming out of Europe today. The most interesting one to watch was the Italian GDP data. The Italian economy was expected to increase by 0.2% in Q3, but it remained flat at 0.0%. If you remember, Italian politicians tried to defend their budget deficit for next year by arguing that economic growth which they expect to be higher than the IMF thinks, would reduce the deficit. But as we see now, the GDP growth is falling flat in Italy and the markets don't like that.
European stocks opened with a gap higher this morning, but after the Italian and the Eurozone GDP figures missed expectations, they turned bearish and they seem to be heading towards the lows once again.
The European Session
French Flash GDP QoQ – The French economy grew by 0.4% in Q3 as expected. In the previous two quarters we saw growth decelerate to 0.3% in Q1 and 0.2% in Q2, so today's numbers reverse the declining trend.
German CPI MoM – Consumer price index (CPI) inflation increased by 0.2% in Germany this month against 0.1% expected. Last month inflation grew by 0.4%, so it is in a good path, but manufacturing is slowing down in Germany and that's where the problem lies.
Spanish CPI YoY – Inflation was expected to grow by 2.3% on an annual basis in Spain. Today's number came exactly as expected and the number from last month was revised higher as well to 2.3% from 2.2% previously.
Italian Prelim GDP QoQ – The GDP report for Q3 was finally released in Italy and it showed that the Italian economy hadn't grown at all during that quarter. That is going to make things difficult for Italian politicians who are trying to push next year's budget in the European Commission.
Eurozone Prelim GDP QoQ – The Eurozone economy was expected to grow by 0.4% this month but it grew by only half that at 0.2%. At least, the previous quarter was revised higher to 0.4% from 0.3% previously.
Eurozone Final Consumer Confidence – The Eurozone final consumer confidence for October came at -2.7 points as expected. All the components were down as well, such as economic confidence, business climate indicator and industrial confidence.
Theresa May Doesn't Want Elections – British Prime Minister Theresa May said in Oslo today that "we are not prepared for a general election". She added that there won't be a hard border between Ireland and Northern Ireland. That's a positive comment but I don't know how they will work that out.
No Change in Italian Budget for Conte – After the soft GDP numbers from Italy today, the Italian Prime Minister Giuseppe Conte quickly popped up saying that Italy won't change the budget for next year. He said that they expected the soft numbers for Q3 and that's the reason for the expansionary budget.
The US Session
Trump Is Up Already – Donald Trump is opening a battle with the Supreme Court in the US over citizen rights for children born in the US by non-US citizens. He also tweeted about the decline in stocks, seeing it as a pause before the next move higher. He said on the tweet that if you want stocks to go down then vote for the Democrats – they like the Venezuelan financial model, high taxes and open borders. Let's see if stocks will rebound after the mid-term elections.
Salvini Backs Up Conte – Italian Deputy Prime Minister Matteo Salvini said a while ago that they will go ahead as planned with the budget for next year and the weak growth figures are one more reason for the higher deficit.
Germany Prelim CPI YoY – The regional CPI numbers from Germany were slightly higher than expected today so when the report for the whole country came at 2.5% against 2.4%, it wasn't much of a surprise. The Euro has made a reversal meanwhile.
US CB Consumer Confidence – The US CB consumer confidence is expected to decline slightly to 136.3 points against 138.4 points.
BOC Poloz Speaks – The Governor of the Bank of Canada is expected to hold a speech before the House of Commons Committee on Finance. It will be interesting to hear his comments after the hawkish statement from the BOC last week.
Trades in Sight
Bearish GBP/USD
The trend is strongly bearish
Fundamentals are bearish
The 50 SMA is waiting above to provide resistance
The 50 SMA has provided solid resistance this week
GBP/USD has turned really bearish lately and it can't get its act together. Every pullback higher has been a great opportunity to sell this pair. Right now, GBP/USD is retracing higher after the bearish move this morning and we are thinking of opening a sell forex signal when the price reaches the 50 SMA (yellow). The stochastic will be overbought by then so the retrace will be complete, but we have to hang on until then.
In Conclusion
Stock markets have turned bearish again after the initial bullish opening this morning. This means that the sentiment is still negative although we are seeing some weakness in the USD right now. Let's get this post on the site quickly and see what else we can trade today.
The dollar held steady near a two-week high against a basket of currencies on Monday over increased risk appetite.
5 hours ago