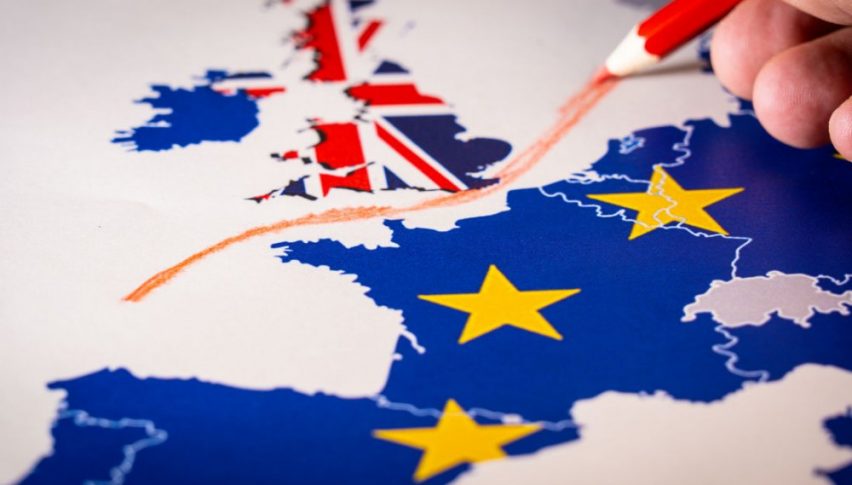 Forex Signals US Session Brief, November 1 – Deal or No Deal, That's the Market Today
The sentiment in financial markets has been pretty negative for about two months and we have mentioned the reasons many times. Brexit, Italian 2019 budget deficit and international trade war have hurt the market sentiment recently. But today, we are seeing a reversal in the sentiment. Stock markets have moved higher today after opening with a bullish gap yesterday.
Risk currencies have also turned considerably higher with commodity Dollars gaining more than 100 pips against the Buck. EUR/USD has also gained nearly 100 pips. One of the reasons for the jump in this pair is the failure to break the strong support at 1.13 after several attempts. If something doesn't go down, it will eventually go up, isn't it?
But, the main reason for this sudden shift in the sentiment is Brexit. We have heard quite a few rumours today that point to a Brexit deal being struck soon. A financial services deal is within sight I hear, and a Brexit deal will likely follow soon. EU officials dampened those hopes with comments which showed uncertainty once again, but the market is nearly convinced that we will see a Brexit deal soon. GBP/USD has gained around 150 pips today as a result and 220 pips in the last two days.
So, it has been pretty difficult to trade GBP pairs, it feels like we are playing "Deal or no deal" if you have seen the show. The boxes you have to open in that game are just like the Brexit comments we have been getting – you just don't know what's inside the box and you just don't know when the next Brexit comment will come and whether it will be positive or negative. Oh yeah, the Bank of England kept interest rates unchanged and they are holding the press conference, but Brexit is running the game now.
The European Session
Financial Services Deal Might Be Expected Soon – This was the headline of one of the Reuters posts. According to an unspecified UK official, the tentative Brexit deal is almost done on some forms of access for UK-based financial institutions to European markets. That gave the GBP the first push higher today.         
Swiss October CPI Inflation – The consumer price index, which is the main inflation report, was expected to increase by 0.1% in October, but it increased by 0.2%. But, the yearly core CPI came at 0.4% against 0.5% expected, hence the soft tone in the CHF.
UK Manufacturing PMI – UK manufacturing PMI increased unexpectedly last month, but today it turned bearish again. UK manufacturing PMI number was expected to come at 53.0 points, but it declined to 51.1 points, which is very close to the flat level at 50.
Donald Trump Is Confident in Winning the Senate – US President Trump said on CBN News this morning that he thinks that the Republican Party will likely win the Senate in this weekend's mid-term elections. This is positive for stocks and the USD, but this one is very tough to call.
Nothing Is Agreed Until Everything Is Agreed – According to UK Brexit Secretary, office negotiations are continuing and progress is being made on financial services, but nothing is agreed until everything is agreed.
China Is being Obedient – Chinese President Xi Jinping said today that the Chinese economy is facing uncertainties and downward pressure. The Prime Minister popped up saying that they hope US and China will meet halfway and resolve differences. Not any time soon according to Trump.
EU Not Sure About the Brexit Deal – Just as everyone was getting excited about a possible Brexit deal, EU's deputy Brexit negotiator said that he is doubtful about a deal being reached within three weeks. The European Commission spokesperson added that the EU doesn't know when the next meeting between the two parties will take place.
Rumours on Financial Services Deal are Speculation – Words from UK Prime Minister spokesperson. He said that negotiations on this matter are ongoing and progress is being made but nothing final so far.
The US Session
BOE Keeps Rates Unchanged – As if the Brexit news and the disappointing manufacturing data weren't enough for GBP traders, the Bank of England meeting was scheduled for today as well. The BOE kept interest rates unchanged at 0.75% as expected, so not much action from that.
BOE Press Conference – BOE's Chairman Mark Carney kept his comments related to Brexit as well. He said that the BOE will react accordingly to the Brexit outcome by either hiking or cutting interest rates in any scenario.
US Unemployment Claims – Unemployment claims came at 214k against 213k expected. Last month was revised 1k higher but all numbers are within the range.
US Manufacturing PMI – US manufacturing PMI was expected to cool off a bit and decline to 59 points from 59.8 points previously. But, the actual number came at 57.7 points. This is still a very decent level of growth for this sector and employment increased.
US Construction Spending – Construction spending was expected to have grown by 0.2% in October, but it remained flat at 0.0%. But, last month's number was revised considerably higher from 0.1% to 0.8%.
Trump Softening On China? – Donald Trump just tweeted that he and the Chinese President had a very good conversation. Talked on many issues with emphasis on trade and on North Korea. It seems like the pressure is working on China and we might even see a deal between the two giants soon, who knows.
Trades in Sight
Bullish USD/JPY
The trend is still bullish
Fundamentals are bullish for now
The retrace is complete on the H1 and H4 charts
There are all moving averages waiting to provide support below
USD/JPY has reversed lower in the last few trading sessions. But to me, this reversal looks more like a retrace of the uptrend which started last Friday. The US mid-term elections are a big risk for the USD in case Democrats win the Senate, because they will be a major headache for Trump's policies, hence the decline in the USD today. But, the Republicans can win the Senate as well.
Technically, this pair is oversold on the H1 and H4 charts and the moving averages are likely to provide support, so the upside seems luring for USD/JPY traders now.
In Conclusion
The market is trading the Brexit news today, as well as the pre-mid-term US elections. The US Dollar is under some heavy selling pressure ahead of elections this weekend, so I suggest that you be careful out there guys. I suppose, we will see more USD weakness until the markets close tomorrow.