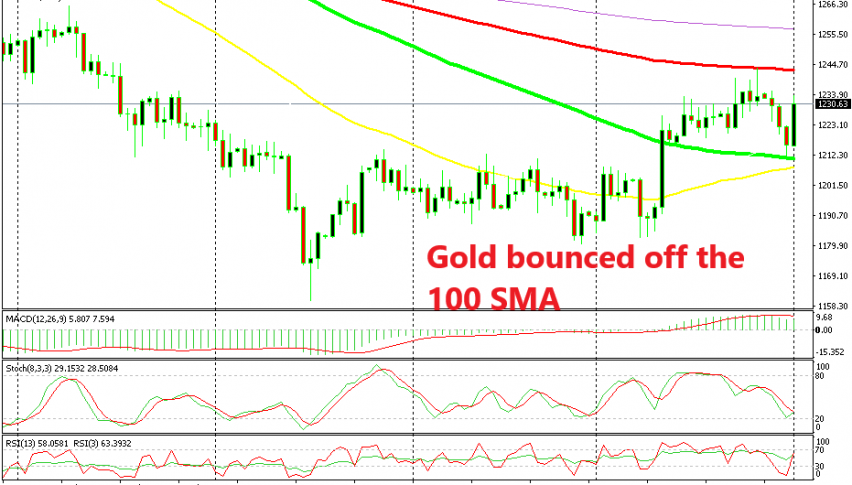 Gold Jumps Off the 100 SMA As traders Look For A Safe Ahead of US Mid-Term Elections
Earlier this week I posted an update about GOLD, showing the daily and the weekly charts. Gold was finding solid resistance at the moving average at the top side, the 100 SMA (red) on the daily chart and the 200 SMA (purple) on the weekly chart.
Gold was overbought back then and I anticipated a bearish reversal. Eventually, Gold reversed down and lost more than $30 this week, from top to bottom. But, the 100 SMA (green) had other things planned. It provided solid support yesterday and today we are seeing a really big bounce. Gold has bounced more than $20 higher now.
Besides the 100 SMA providing support, the stochastic indicator became oversold yesterday, which means that the bearish move was complete. But, it wasn't the chart setup which reversed GOLD higher once again.
The US mid-term elections are approaching fast and forex traders are just trying to find a safe spot to place their cash. So, I expect Gold to remain bullish until the markets close tomorrow for the weekend. If the Democrats win the Senate, then I see more upside momentum for Gold since that would make Trump's presidency pretty difficult. If Republicans win the Senate, then I expect Gold to turn bearish once again.