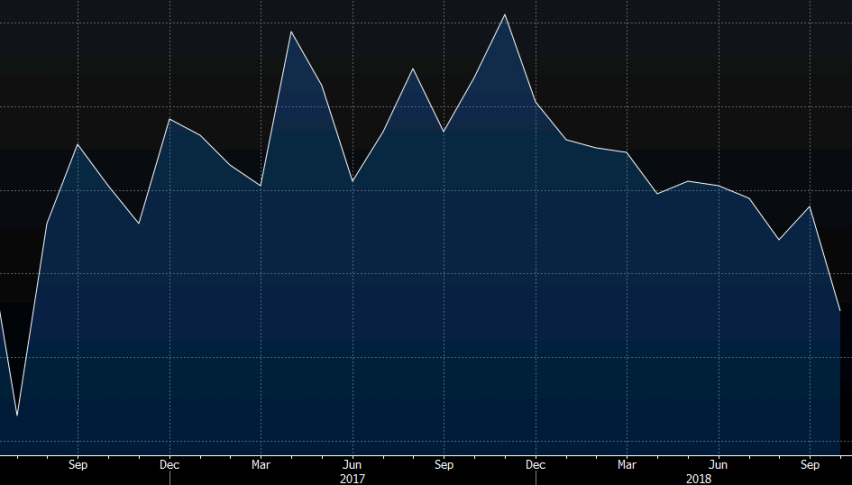 UK Manufacturing Disappoints but GBP Shrugs it off
The last important piece of economic news from the UK was released before the upcoming Bank of England meeting. It was a pretty disappointing reading as manufacturing PMI fell to 51.1 points from 53.8 last month and against 53.0 expected today. In fact, last month's number was revised lower to 53.6 points as well.
This is the weakest reading since July 2016. Employment and new orders also fell for the first time in more than two years, since the Brexit vote. So, it was a really disappointing manufacturing report and it seems like manufacturing is heading towards contraction, although let's wait until the end of the year before jumping to any conclusions.
GBP/USD lost around 40 pips after the report was released, but as I mentioned in the related economic calendar event, I didn't expect the GBP to stay down too long because rumours this morning are suggesting that a deal between EU and UK regarding financial services is almost done, which has improved the sentiment in GBP and the Euro as well.
So, GBP/USD touched the 50 SMA on the 5 minute chart and then it quickly jumped higher from that moving average. But, I see that this pair has dived back down again now so perhaps the rumours weren't true. Well, let's see what's going on, although keep in mind that it has become really dangerous to trade the GBP right now; you just don't know where the next move is coming from.