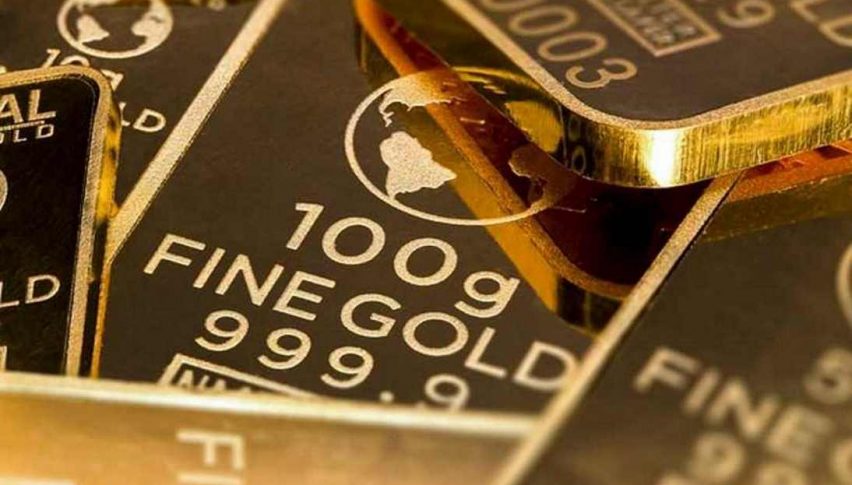 A Non-Committal Monday For December Gold
Over the past week, we have talked in-depth about the potential for December gold futures to make a bullish run ahead of tomorrow's U.S. elections. Although there were some bids hitting bullion last Thursday, the positive sentiment has resided. Are the markets anticipating things to remain relatively normal in Washington D.C. post-election?
Since the bullish break of Thursday (Nov. 1), price has retraced a bit. To be perfectly honest, this has come as a moderate surprise. Anytime there is uncertainty brewing, such as in big political events, gold is a favorite asset for investors. At press time, bullion is taking a back seat to other investments such as stocks and U.S. Treasuries.
December Gold Futures
The daily chart for December gold futures illustrates the current tight nature of the bullion markets. Values are rotating within the November 1 range, waiting for traders to move price one way or the other.
Here are a few numbers to watch for the coming 24 hours:
Support(1): Bollinger MP, 1223.6

Support(2): Daily SMA, 1219.9

Breakout Point: Last Week's High, 1239.3
Bottom Line: The bullion markets are going to be influenced heavily by politics for the next 48 hours. Exit polling data, media reporting, and Tuesday's final vote tally will bring an abundance of players to the December gold futures market.
Until elected, I will be playing a bullish breakout above last week's high at 1293.3. Buy orders at 1293.4 should be good for a fast 15 ticks using a tight 1:1 risk vs reward ratio. In the event price breaks out today or tomorrow, a run above October's high and test of 1250.0 is highly likely.