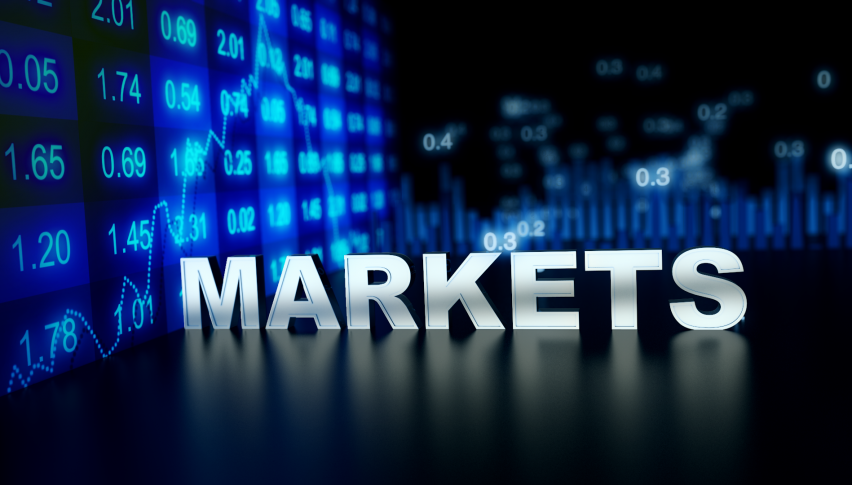 Forex Signals US Session Brief, November 5 – All Calm Before Donald Trump's First Test Tomorrow
Tomorrow is the first real test for Donald Trump. He won the US elections in a landslide manner two years ago which came as a surprise to everyone. Since then, he has taken quite a few steps and followed quite a few certain policies, which some people find controversial while other people find them as the policies that should have been followed a long time ago. But, we can't decide if these policies have attracted more people to Donald Trump's camp or whether they have eroded the support for him. Sure, there have been polls which show that Trump might lose some seats in the Congress, since the Congress is very vulnerable to Republicans since there are around 30 Republican seats to be confirmed or lost in these elections and the Democrats need only a few to topple the numbers in their favor.
But, we saw the same results in the polls for the US general elections two years ago and during the Brexit campaign, but in the end, Trump and Brexit won. So, for me it is a 50/50 chance. Anyway, the markets went against the USD by the end of last week just in case Democrats won. Today, financial markets have been pretty quiet so the trade adjustments before the elections seems to be over. I expect it to be like this until tomorrow, when the first results and exit polls start coming out, apart from GBP pairs. We heard more positive rumours about Brexit during the weekend and today as well as denials, which have provided some volatility for the GBP. The GBP is in its own world right now.
The European Session
Irish Foreign Minister Doesn't Want Time Limit on Brexit Backstop – Over the weekend we heard some rumours that the EU might make some concessions, perhaps on the Irish border backstop. But, Ireland's Simon Coveney said this morning that neither Ireland nor the EU will accept a limited time backstop, or one that the UK can close unilaterally. That diminished the hopes for a Brexit deal soon.     
EU's Deputy Brexit negotiator Supports Coveney – Sabine Weywand who is the deputy of the Brexit negotiator Michel Barnier said that the EU needs to repeat this. They will not support such a backstop on the Irish border. More cold water on Brexit hopes.
UK Services PMI – The UK services report today was expected to cool off to 53.4 points from 53.9 previously. But, after the very soft manufacturing data that we saw last week from Britain and the Eurozone, I was anticipating some really soft figures today and that proved to be right as services PMI came at 52.2 points.
Eurozone Sentinex Investor Confidence – Investor confidence was expected to dwindle lower to 9.8 points this month from 11.4 points in October. Well, the actual number came at 8.8 points, which is yet another soft economic number from Europe.
Irish PM Kicks the Can Down the Road Once Again – Irish PM Vadarkar said a while ago that the splits in UK politics have made a deal even harder now. But hopes to have a final Brexit deal by December. First it was September, now it gets pushed to December after it was first postponed for October, and then November.
The US Session
UK Cabinet to Prepare for Deal Or No-Deal Outcome Tomorrow – UK PM Spokesperson James Slack said that the Theresa May's cabinet will discuss Brexit tomorrow and they will make preparations for both outcomes. But, they don't want an indefinite Irish backstop. There you go, better prepare for no deal then.
Possible That No Brexit Deal to Be Agreed Next Week – This was in an article on the British paper "The Sun" today. It highlights the lack of solution on the backstop issue.
BOC Chairman Sounds Optimistic About the Economy – The Chairman of the Bank of Canada said that recent developments in financial markets are symptoms of normalization. He added that we should expect more volatility in stock markets as the monetary support is slowly removed by central banks globally. We surely have seen some high volatility in stock markets in the last two months.
Theresa May and Vadarkr Agree on Temporary Backstop? – More Brexit rumours suggesting that Theresa May and Irish PM Theo Vadarkar agreed over a phone conversation that the Irish border backstop will be temporary. We are getting all sorts of comments and I'm getting tired of this. Why can't we just let them tell us what they have decided when they do?
US Final Services PMI – US services PMI indicator took a small dive in the last two months. Although. Today this indicator is expected to increase to 54.7 points.
US ISM Non Manufacturing PMI – US ISM non-manufacturing PMI jumped higher to 61.6 points last month. Today, it is expected to cool off a bit and fall to 59.3 points which is still very good for this sector.
Trades in Sight
Bullish USD/JPY
The trend is strongly bullish
The bearish retrace from last week is over
The sentiment has improved
Moving averages are approaching
The SMAs are catching up
USDJPY has turned bullish again after the bearish retrace at the end of last week due to trade adjustment before the US midterm elections. So, USD/JPY has resumed the uptrend which it started at the end of the previous week. But, we are going to go long in this pair just yet, we will wait for the retrace to be over on the H1 chart as well. Maybe the retrace will end by the time the moving averages catch up with the price.
In Conclusion
The markets have calmed down considerably compared to the last few days of the previous week. Tomorrow are the US elections, so brace up yourselves. Although, be careful trading GBP pairs because the Brexit rumours keep coming out.