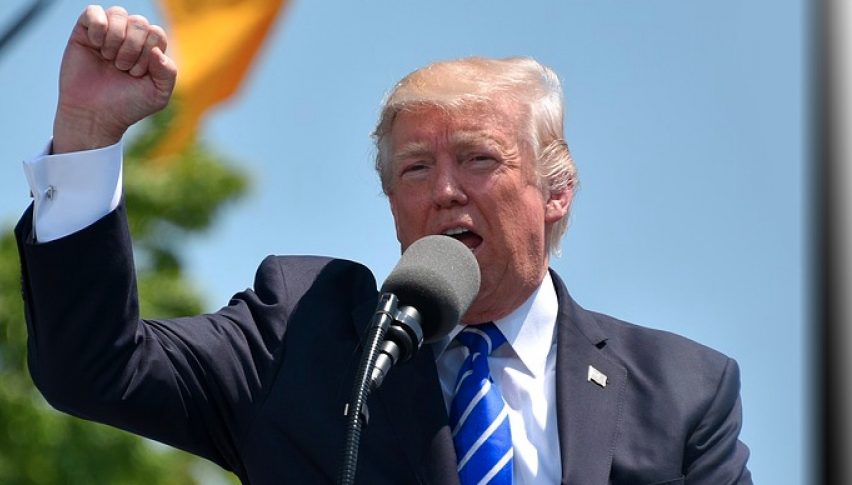 Forex Signals Brief for Nov 7: Midterm Elections Continue to Drive Markets
Posted Wednesday, November 7, 2018 by
Rowan Crosby
• 2 min read
At this point in time, it appears that the midterm elections are still a bit too close to call. While the Republicans should retain the Senate, the Democrats are doing their best to win the House.
The race for the House is the one of most interest as it has been on a knife's edge all throughout the Asian session, as polling booths close on the US West Coast.
So far markets have slowly started to take a more risk-on approach after the Republicans put in a good showing early. But that can all change quickly.
Top-tier data remains thin today, with the main event clearly the election anyhow. We do get Ivey PMI out of Canada and Crude Oil Inventories early in the US session.
Keep watching the midterm election results. As we know from the Trump win, we don't need to be early on the trade. Go with the momentum when we have a clear outcome.
Forex Signal Update
The FX Leaders Team, found 5 winners from 6 signals yesterday in what was a great result in quiet conditions. We'll be going into the session relatively flat, so there will likely be plenty on offer today.
Nikkei – Pending Signal
The Japanese Nikkei is now well above the 22,000 level and the momentum from Wall Street is seeing it bid up higher today.
Cryptocurrency Update
There was a positive article out on Bloomberg that compared the cryptocurrency bubble to that of the bubble in the railways in the early 19th century as well as the dot-com boom.
The article suggested that the run-up was a natural part of the market process and as such should be seen as a positive. The cryptos have been green since then so perhaps it has resonated with traders today.
BTC is higher at the $6,500 level and the main levels of interest are $6,800 to the upside and $6,150 to the downside.