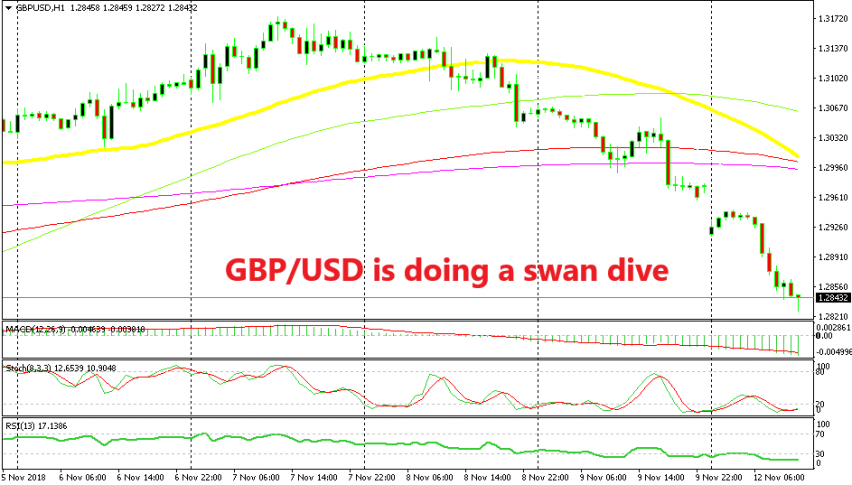 The USD Begins the Week With A Positive Attitude
The US Dollar started last week on the wrong side of the bed. But it turned around on the other side after the US midterm elections and it ended the week on the right side, making gains against all major currencies.
The market sentiment turned positive after US election and especially after the FOMC statement which was released on Thursday evening. This week, the US Dollar has woken up on the right side of the bed and it is making some major gains across the board.
In fact, the Buck opened with a small bullish gap this morning. It did retrace for a while during the Asian session, just to refresh the trend, and it resumed the bullish trend later on. EUR/USD is 90 pips down today. It broke the 1.13 support level. We highlighted this level last week, saying that it was bound to break at some point after the price had returned to it time after time.
GBP/USD is 120 pips lower from the close last Friday, but that is also due to Brexit rumours, so it is not all coming from the USD side in that pair. USD/JPY is also higher this morning, but it is retracing lower right now. Although, we will post an update on this pair shortly because we just opened a forex signal in it.
Overall, the sentiment is positive today as GOLD and other safe haven assets slip lower, while the USD keeps charging ahead. We will try to get long on this USD uptrend today, but we will wait for a retrace to take place first.
Core PCE inflation ticked higher to 4.7% this month, which should keep the FED hawkish and the USD bullish
1 day ago