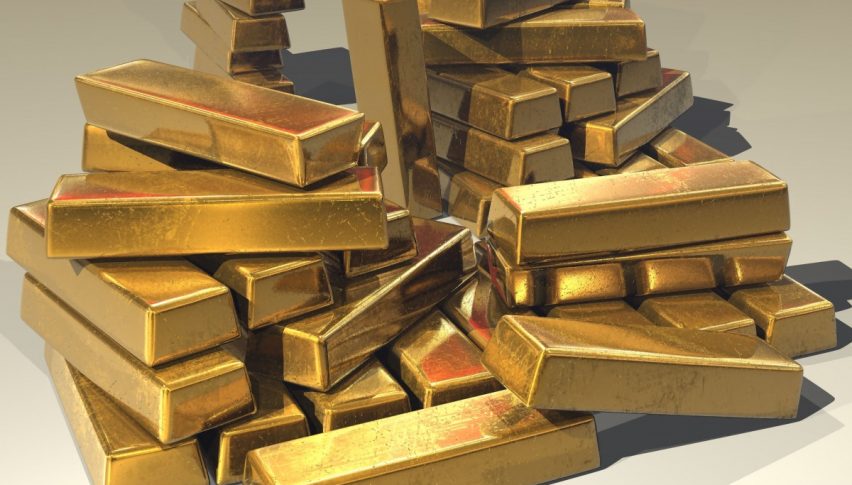 Gold Revisits The 1200.0 Level
December gold futures may have found a short-term bottom near 1200.0. Rates have fallen consistently since the Monday afternoon electronic open, ultimately posting an intraday trend down. At press time, it looks like 1200.0 is going to drive participation in the bullion markets for the near future.
In the coming minutes, debt auctions of U.S. T-bonds and bills is scheduled. Sales of the 3 and 6-month T-bill, as well as the 4-week note, are slated to take place at 11:30 AM EST. The industry consensus agrees that yields are likely to rise. While not a direct factor in gold pricing, U.S. Treasuries are widely viewed as the ultimate safe-haven asset. As the payoff for U.S. debt increases, the short-term pricing of gold is likely to suffer. This will be a relationship to watch as 2018 draws to a close.
December Gold Futures: Technical Outlook
The past seven sessions in bullion have been brutal for anyone long this market. December gold futures have fallen more than $30 per ounce, erasing the gains of October.
There are two levels on my radar for the remainder of the week:
Resistance(1): 38% Current Wave, 1212.6

Support(1): Psychological Level, 1200.0
Bottom Line: The intermediate-term trend is down and selling from the 38% Current Wave Retracement is a great way to get in on the action. For the rest of the week, sells from 1211.9 with an initial stop at 1213.4 yields a tight 30 ticks using a 1:2 risk vs reward management plan.
Today's U.S. Treasuries auction is likely to spike participation in gold. In the event we see a bullish bump, selling with the prevailing trend isn't a bad play on this market.