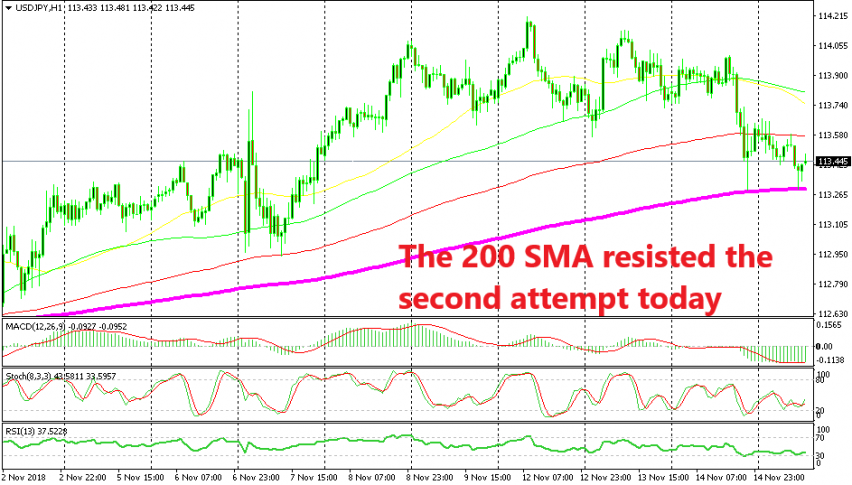 USD/JPY Finding Support at the 200 SMA but Who can go Against the Sentiment?
USD/JPY has been pretty bullish in the previous two weeks but it started reversing early this week. The 100 SMAs green and red were pushing the trend higher and supporting USD/JPY during the dips and we went long at the 100 simple MA (green) earlier this week, but the buyers gave up at some point and this pair dived lower.
Yesterday, the big move happened as this pair lost around 70 pips. The reason for this dive was the rejection of the Brexit deal from many UK politicians after Theresa May and the EU declared that they had reached an agreement.
Although, the decline stopped right at the 200 SMA (purple) on the H1 chart. The price bounced off that moving average immediately, but found resistance at the 100 SMA (red). It returned down to the same moving average today, but once again the buyers started becoming active around there.
The H1 candlesticks which touched the 200 SMA look like a hammer, which is a reversing signal after a bearish move, but the sentiment continues to be bearish as Theresa May's cabinet ministers keep resigning while her own party is gathering signatures to hold a vote of confidence on her. So, we're staying on the sidelines regarding this pair for the time being.