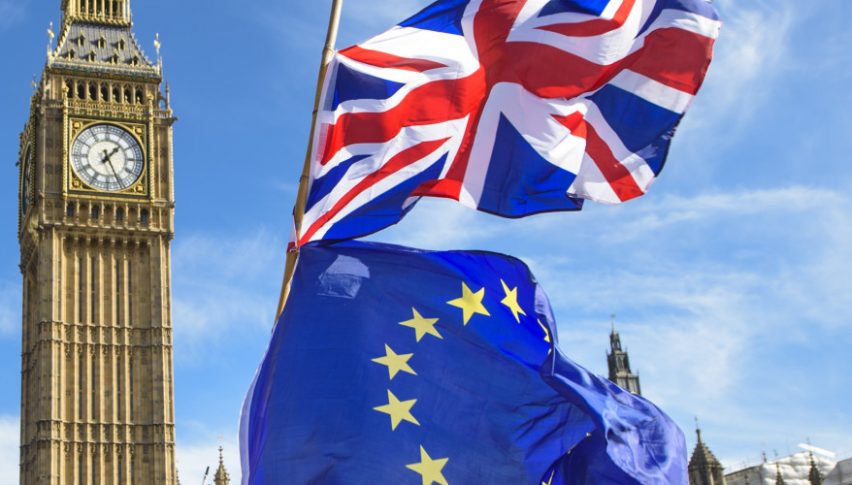 Forex Signals US Session Brief, November 19 – Markets Wait for a Breakthrough Today
The economic calendar is pretty light today with Eurozone construction output as the main economic data, which by the way, posted a nice jump of 2% for September and an increase of 4.4% on an annual basis. The Brexit saga continues today as well. The situation has evolved a bit in the UK as Theresa May's leadership might not be challenged for now. About 40 leadership letters have been sent from May's Conservative Party to challenge her in a vote of no-confidence, but there need to be 48 letters to call a vote in the Parliament. Although, the new Brexit Secretary David Davis is expecting the Brexit deal to be voted against, which would put us back at square one.Although, we're just one step away from square one for now, since both sides are still talking on certain points as PM May said a while ago. The extension period is still in question, but Spain looks unhappy with the Brexit deal. I don't know why yet, but GBP/USD has lost nearly 100 pips during the last hour.
On another note, the Italian politicians don't seem too worried about the European Commission rejecting their draft budget for 2018 again. They are playing their part by opposing Franco-German plans for a Eurozone budget. So, a little bit of everything has left the markets uncertain this morning and the ranges have been pretty tight in most forex majors, apart from the GBP pairs which made a decent move a while ago.     
The European Session
US Sanctions Have Failed For Iran – Iran's President Rouhani said early this morning that US sanctions have failed to zero Iran's Oil exports and Iran will strengthen ties with its neighboring countries to supply Crude Oil. The US has granted waivers to certain countries so they can purchase Iranian Oil, so it is not a full throttle sanctions scenario here.
Italian Politicians Playing Their Cards Again – The two Italian Deputy Prime Ministers commented this morning, with Di Maio saying that he is not worried about EU proceedings regarding the budget. The other Deputy PM Salvini added a bit later that Italy would not agree if the Franco-German Eurozone budget proposal harms Italy and it seems that it does. This is an attempt to force the EU to pass the Italian budget for 2019 and the EU does better, in my opinion.
David Davis Doesn't See May Voted Out, but the Brexit Deal Will – The new Brexit Secretary Davis commented on Bloomberg that he does not think there will be a leadership contest. We don't have 48 letters needed for a vote of no-confidence yet and he hasn't delivered his letter yet, but he expects the Parliament to reject the Brexit deal. Well, that would still be the end for May, methinks.
Eurozone September Construction Output – The construction output for August was negative at -0.5% which was revised lower today to -0.6%. But in September, output jumped by 0.2% which is pretty decent. The annualized number also increased from 2.2% to 4.6%.
EU's Barnier is Thinking About Extending the Transition Period – EU's Brexit negotiator Barnier said that they still need to agree on procedures how to extend the Brexit transition period. He is pleased that European ministers agree on the draft accord, but we will see if the UK Parliament will vote that accord.
Brexit Talks Are Still Very Much Alive for Theresa May – Theresa May said a while ago that negotiator are still on their job adding details to the political declaration outline (which we call the Brexit deal) and UK doesn't need a extension on Brexit, but it is nice to have that option.     
The US Session
Canadian Manufacturing Sales – Spain's Foreign Minister Joseph Borell commented on Reuters that Spain is unhappy with May's withdrawal agreement. They reached a consensus with the UK on Gibraltar last month, but now Spain is saying that it is not clear what the fate of Gibraltar will be. They might make things even more complicated.
No Renegotiation for Webber – The member of the EU Parliament Manfred Webber said that the Brexit deal won't be renegotiated and now the ball is in London's court. So, it seems that Theresa May is just trying to play her cards right in the UK because the EU has made its mind up.
US NNAHB Housing Market Index – This index, which is based on surveyed home builders, used to be at 68 points but it declined to 67 points in August and September. It moved back up to 68 points last month, but this month it is expected to fall to 76 points again.
FED'S Williams Speaks – The head of the New York FED office John Williams will speak in more than an hour. Hopefully, he will give us some details on the monetary policy and the December rate hike that the market has priced in.
Trades in Sight
Bullish AUD/USD
This pair has been bullish for several weeks
Moving averages have been broken to the upside on the daily chart
The retrace lower is complete
The 50 SMA is providing support
The 50 SMA provided solid support
We bought NZD/USD again today as it was retracing lower. But another good chart setup for buyers has appeared on AUD/USD which seems to have completed the bearish retrace. Stochastic is oversold and the 50 SMA (yellow) is providing support. The previous candlestick closed as a small hammer which is a bullish reversing signal. AUD/USD has broken the 50 and the 100 SMAs on the daily chart to the upside, so now the larger downtrend seems to have shifted.
In Conclusion
I don't see much action in the financial markets in the US session since the economic data is light, but mind the GBP pairs because anything could happen there. By the way, the CHF has found some strong bids today as one of Nissan's top executives has been arrested on financial misconduct, as he hasn't declared all profits apparently. The rich are the ones that refuse to pay taxes, isn't it?