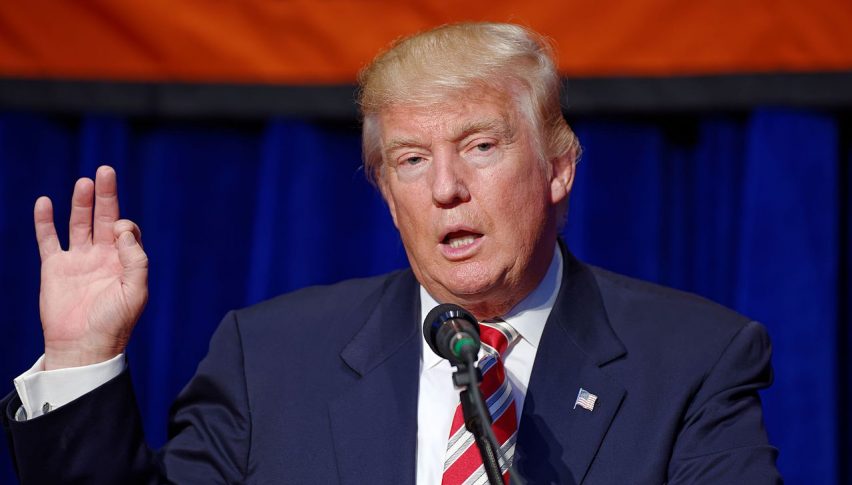 FED Policy Under Fire, U.S. Stocks Open Higher
Posted Wednesday, November 21, 2018 by
Shain Vernier
• 2 min read
In what has been a brutal week for equities bulls, U.S. stocks are cutting into the losses of Monday and Tuesday. For the first hour of trade on Wall Street, the DJIA is up 125 and the S&P500 has rallied 20. A strong tone from the White House is being given credit for the positive open.
Following Tuesday's 550 point rout in the DJIA, President Trump publicly took the FED to task. Stating that rates are "too high" and the U.S. has a "FED problem," Trump chided monetary policy as the primary reason behind the falling values of U.S. stocks. Thus far, traders appreciate the verbal salvoes. However, is there anything that the Trump administration can really do to stop FED rate hikes?
The short answer is no. Traditionally, the FED does not cut rates during times of positive GDP growth and low unemployment. And, aside from being "removed for cause" or outright resignation, a sitting Chairman of the FED is untouchable. So, in reality, there is very little that Trump can do to directly influence interest rates.
U.S. Stocks Showing Signs Of Life As Thanksgiving Approaches
Following a two-day, nearly 1000 point sell-off in the DJIA, traders are feeding on Trump's combative tone. As a result, December E-mini DOW futures are trading above the 24500 level.
Overview: While this morning's open has been a welcomed sight for equities bulls, it is important to recognize the trend is still very bearish. The 38% retracement of the current move is 24794. Until this level is taken out, the daily downtrend remains valid.
In addition, the 38% retracement level of Tuesday's range sits at 24610. At press time, the December E-mini DOW is challenging this level. Should today's early rally stall out in this vicinity, the short side of this market will be the right side as we roll toward the close.