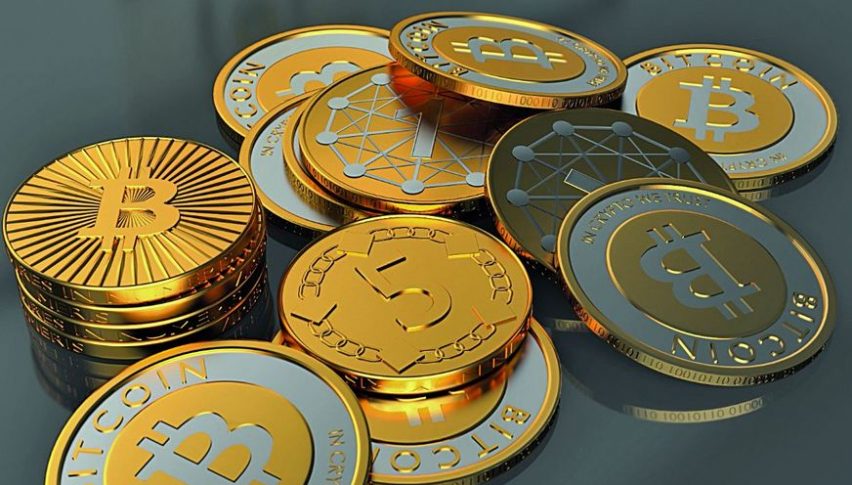 Things Go From Bad to Worse for Bitcoin and Cryptocurrencies, But the $4,000 Level Survives the First Attempt
Posted Wednesday, November 21, 2018 by
Skerdian Meta
• 2 min read
Cryptocurrencies have finally made a move after trading inside a tight range for several months. As we explained in one of the weekend articles which we posted last Saturday, there are several reasons for this move. The reduced volatility of the recent months and the break of the $6,000 in BITCOIN level set the panic for crypto trades, which amplified the bearish move in the last several days.
Terrible Fundamentals Currently
We also mentioned fundamental reasons, such as major institutions deleveraging their cryptocurrency holdings and Bitcoin cash introducing a hard fork last Thursday. Remember that the move started last Wednesday, before the introduction of that hard fork. In fact, now that hard fork has split Bitcoin Cash into two blockchains.
But, the bad news doesn't end there for cryptocurrencies. The Bitcoin payments have collapsed this year. Bitcoin use as a means of payment has dropped by 80% from January this year to September. That is not a good sign in the larger picture.
But there's more. Italian Securities Watchdog has ordered unauthorized crypto-related companies that offer financial services to cease their operations and desist. Besides all this, the US Justice Department has ordered an investigation on the assumption that Bitcoin was propped up illegally late last year during the major "gold rush" for cryptos.
Two big levels gone, one remains
Some traders may have used Tether, another cryptocurrency which was supposed to be backed by the USD at a ratio of 1:1. Although, Tether declined to $0.90 against the USD last month as we highlighted back then. Now, tether trades at $0.98. So basically, some traders might have placed fake orders for Bitcoin and other cryptos to increase the price, only to remove them.
The University of Texas Finance Professor, who has more than a decade of experience on spotting financial fraud, published a study recently where he argues that at least half of Bitcoin's jump was due to coordinated price manipulation.
Bad Technicals
So, the fundamentals look terrible for Bitcoin and even more so for less famous cryptocurrencies. Technicals don't look that good either. Bitcoin broke the long term support at $6,000 last week and it also broke below the $5,000 level which is a round number, it provided resistance last year on the way up, and it is also a major psychological level.
The 50 SMA should provide some resistance when reaches the price
So, all major levels have been broken on Bitcoin as well as in other major altcoins. At least, the $4,000 level held on the first attempt yesterday. Bitcoin reached as low as $4,026 in my platform and bounced $600 off of it. Now it trades at around $4,500, but with the current sentiment and price action, I think that it is much safer to sell at this moment.
The 50 SMA is catching up with the price and it will likely provide resistance and begin the next bearish move for Bitcoin. We might decide to stay on the sidelines, but that is a trade idea for you.