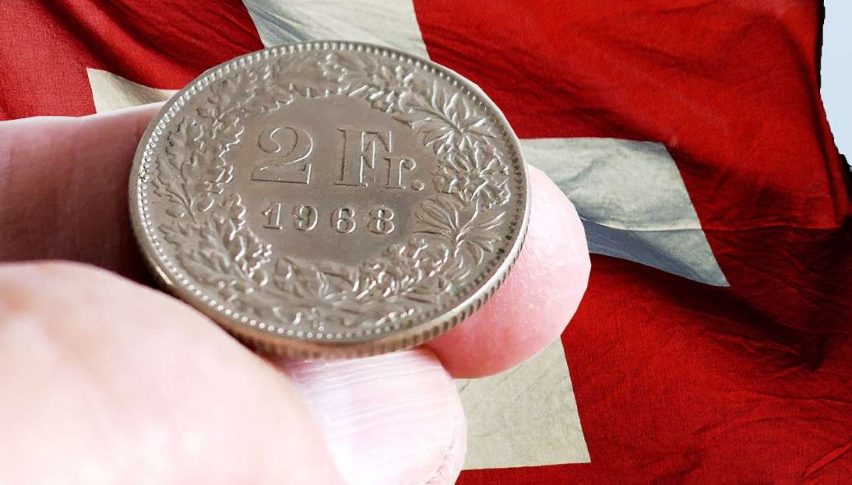 Bearish Consolidation Pattern For The USD/CHF
Forex action has been limited during today's session. This comes is no real surprise as U.S. liquidity providers are out of the office on holiday. Until tomorrow, or Monday's open, action is likely to be muted across the currency markets. Nonetheless, the lull in participation gives us a great opportunity to gameplan for what is sure to be an active late-November.
One of the big movers over the last 10 days has been the USD/CHF . A massive 200 pip sell off has come and gone, leaving traders pondering what is next. From a technical standpoint, the daily bearish trend is intact. Will it hold as November draws to a close?
USD/CHF Technicals
In a live market update from Tuesday, I outlined a trading plan to short the USD/CHF from Fibonacci resistance. The recommendation is still valid, as entry has not been hit and the Swing Low (.9908) remains relevant.
On the daily timeframe, the USD/CHF is forming the classic "L" pattern. This market has moved sideways around the .9950 level following the plunge of last Thursday/Friday. An L formation is indicative of a tight, indecisive market. With no primary economic events scheduled until next Wednesday's U.S. GDP (Q3) release, Brexit headlines will be the culprit for any directional move in rates.
Overview: The past week has breathed some life into safe-haven assets. Gold has experienced a bump in pricing, as has the Swiss franc. Recent tumult in the U.S. stock market has many investors buying francs and cutting risk. With a bit of luck, they will take a break and bring the USD/CHF Fibonacci short into play in coming sessions.
USD/CHF is testing the previous support above 0.91 after the GDP report released earlier this morning from Switzerland
1 day ago