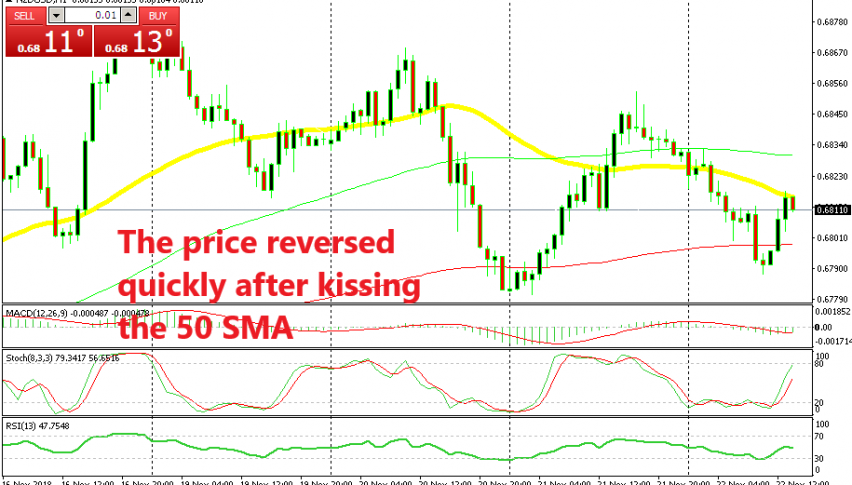 Selling NZD/USD at the 50 SMA
NZD/USD has crawled higher in the last few hours, climbing around 30 pips after it had been severely oversold on the H1 chart since last night. Although, the trend has turned bearish this week, so this latest move is just a retrace of this downtrend.
The downtrend is not that strong, to be honest, but last night during the Asian session, the NZD proved to be the weakest currency among the commodity Dollars. USD/CAD remained unchanged during that session, while AUD/USD lost only a small amount of pips.
NZD/USD, on the other hand, lost around 45 pips. So, this forex pair has been retracing higher in the last few hours but the buyers have run into the 50 SMA (yellow). This moving average has worked a few times before as support and resistance, and it is capping the bearish move of the last few hours.
So, we decided to go short on NZD/USD at this moving average since the buying pressure seems to have become weaker close to the 50 SMA. The stochastic indicator is almost overbought which means that the retrace higher is nearly complete. Now, we are seeing NZD/USD slipping lower, so it was a good decision to sell this pair at the 50 SMA.
The Reserve Bank of New Zealand raised interest rates yet again early today
1 week ago