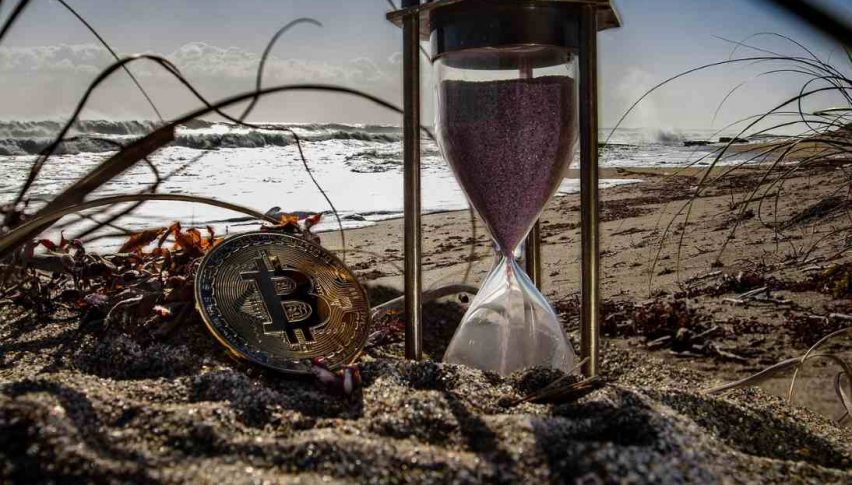 November Bitcoin Futures Open GAP Down
To put it mildly, the past week has been a disaster for Bitcoin (BTC). Values have dropped more than 30%, prompting many to exit the market completely. Today has been no different ― extreme selling has furthered the daily downtrend in BTC.
From a technical standpoint, the picture looks bleak. Prices are pushing yearly lows and November Bitcoin futures have opened GAP down. As a general rule, gaps in pricing are eventually filled in. However, the current bearish sentiment in BTC is going to challenge this assertion.
November Bitcoin Futures Are Once Again In The Red
Over the weekend, the $4000 psyche level gave way on the cash markets. The next number coming into view for BTC is $3500. A hard test of this area appears to be a certainty for today's session.
Here are the numbers to watch in this market for the remainder of the trading day:
Resistance(1): GAP, $4205-$3965

Support(1): Psyche Level, $3500
Overview: During the U.S. overnight, BTC hit $4000 several times on the cash markets. On each occasion, sellers stepped in and defended the level, preserving the daily downtrend. Until we see any sort of meaningful retracement, this market will continue to mow down one psychological level after another.
From a fundamental perspective, there is optimism in the marketplace. It appears that the consensus among industry insiders is that 2019 is going to be a big year for cryptocurrencies. The accuracy of those predictions remains to be seen and prices continue to fall. For now, BTC is floundering, attempting to find solid ground.