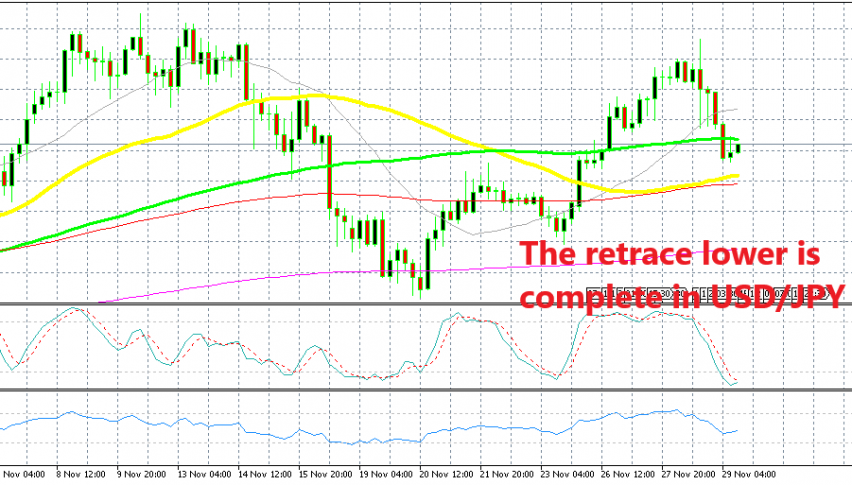 Going Long in USD/JPY on a Bullish Reversal Setup
USD/JPY tumbled around 80 pips lower yesterday after the speech from the FED Chairman Jerome Powell. Powell said that interest rates right now are just "below neutral" which was the main comment that sent the USD crashing lower.
Although in my opinion, that move was a bit of an overreaction from the market because it doesn't mean that the FED will stop hiking interest rates right now or anytime soon. The Buck lost around 130 pips against the Euro, but the market was a bit more cautious regarding USD/JPY.
We decided to buy this forex pair today since it has also formed a bullish reversing chart setup now on the H4 time-frame. The stochastic indicator is oversold on this chart and it is turning higher, which means that the retrace is complete, since the trend has been bullish for nearly two weeks.
Besides, the previous H4 candlestick closed as a doji which also is a bullish reversing signal after a bearish move. So, we went long on this pair, but the 100 SMA (green) is being a bit of a rascal as it keeps providing resistance at the top. Although, I think that this moving average will be broken soon and, when it does, the price will pop up higher.