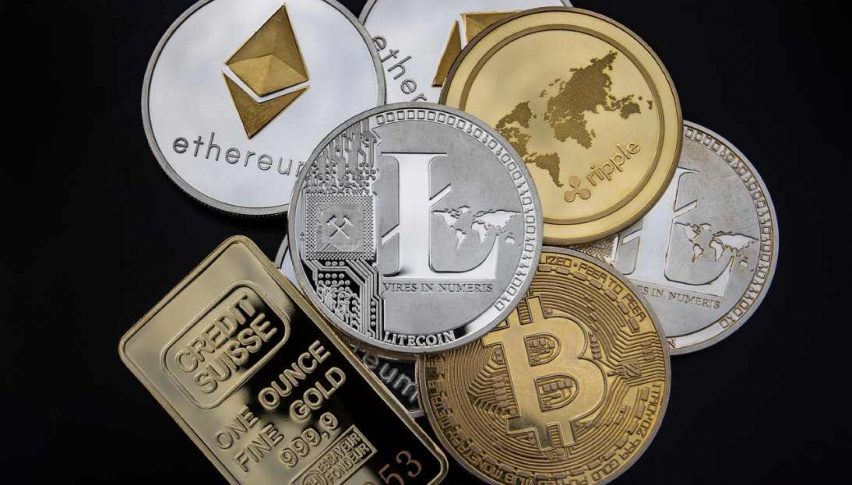 A November To Forget For Cryptocurrencies
Crypto bulls are counting the hours until November officially rolls to December. The past month has been nothing short of a disaster, with values of the big four cryptocurrencies tanking. Hard forks, ominous commentary from regulators, and accusations over market manipulation have scared investors away from Bitcoin, Ethereum, Litecoin, and especially Bitcoin Cash. Is the pattern of negative news going to continue for the remainder of 2018?
A Brutal November For Cryptocurrencies
Mid-week trade of cryptos featured some fresh optimism. However, the buying proved to be short-lived and these markets are closing the month on a down note.
Here is quick look at November's action facing the leading cryptos:
Coin                                        %Loss         Key Number
Bitcoin (BTC)                             37.25              $4000
Bitcoin Cash (BCH)                  59.18               $175
Ethereum (ETH)                       42.98              $100
Litecoin (LTC)                            37.38              $25
The monthly percentage loss for each of these cryptocurrencies is staggering. Going into 2019, one has to wonder if these assets will continue to give back 24-month gains.
Bitcoin Futures
The daily technical outlook for Bitcoin futures is that of a textbook downtrend. Price bounced off of a round number ($3500) and then reversed before reaching the sell-off's 38% Fibonacci retracement. Simply put, the trend is down and $3500 is again in jeopardy.
Overview: The good news for November BTC futures is that the contract expires today. Prices of the December issue are lower, but at least a new contract may bring some much-needed luck to this market.
While everyone is awaiting news from the Trump/Xi meeting at the G20 this weekend, some crypto headlines may also be made. Last February marked the first time the G20 decided to formally address cryptocurrencies. This weekend's summit may bring more discussion regarding regulation and the mainstream adoption of cryptos. Subsequent volatility is possible on cash markets, making the situation worth monitoring.