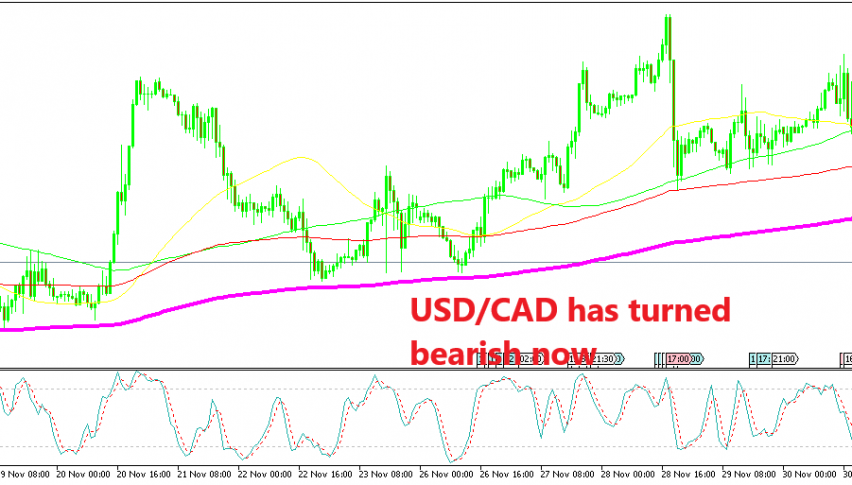 The Stars Finally Align for the CAD as Oil Climbs on OPEC and Improving Sentiment
The Canadian Dollar has been under some pressure lately. Oil prices have been crashing lower with WTI Oil falling below $50 last week. Canada is a major Oil and Gas exporter, so its economy is quite vulnerable to energy prices, especially Oil prices.
The CAD is a risk currency, so the negative sentiment in financial markets in the recent months due to trade war, have also weighed on the risk assets and the CAD. But today, the CAD is more than 100 pips higher from last week's close, and it seems like the stars have finally aligned for this currency.
USMCA Agreement – Last Friday the US, Mexico and Canada signed the North American trade deal, which is the new NAFTA. It leaves the US steel and aluminium tariffs in place for both Canada and Mexico, but we finally have a trade deal which removes some of the uncertainty regarding the Canadian economy.
US-China Truce – The US and China finally reached an agreement, or at least that's what the consensus in forex was early this morning. Both US and Chinese officials said that they meet somewhere in the middle, but the statements were a bit contradictory. Nonetheless, the sentiment in financial markets has improved considerably today and risk currencies such as the CAD, the NZD and the AUD are benefiting from the improved sentiment.
Oil Production Cut? – Russia has been talking about cutting the Oil output and Saudi Arabia also commented on production cuts, so it seems like the OPEC+ cartel will decide to cut Oil production when they meet this Thursday in Vienna.
Oil prices have increased around 5% today and the CAD looks more than happy to follow Oil higher. USD/CAD opened with a 50 pip bearish gap last night and it pushed another 100 pips lower during the Asian session, although, it has been retracing higher in the last fee hours.
This pair looks pretty bearish now, so we are planning to sell this pair, probably at 1.3220 where we find the 200 SMA (purple). This moving average has been providing solid support for this pair, so it is supposed to turn into resistance now. So, let's wait until the price reaches that moving average, to see if the buyers manage to retrace the price up there.