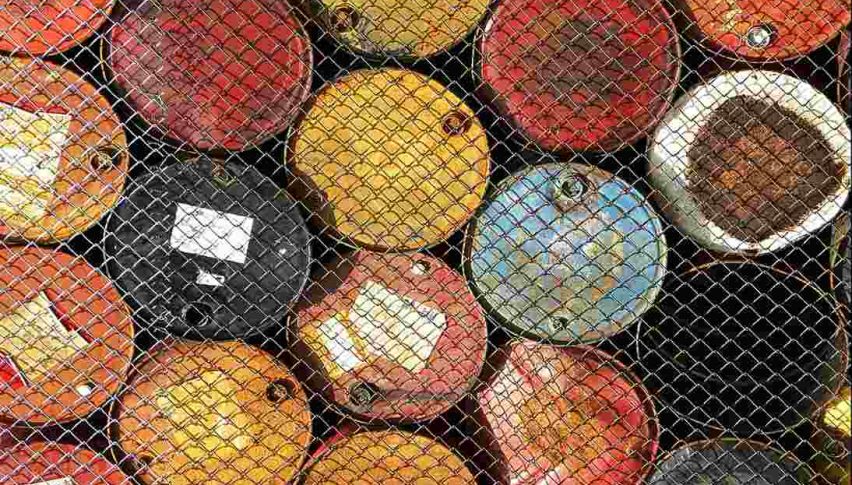 WTI Crude Oil Rallies, Tests The $54.00 Level
December has started with a bang for the U.S. indices and WTI crude oil. Breaking news from the G20 has sent both markets higher, with traders bidding January WTI crude north by more than $1.00 per barrel. Reported OPEC and Russian production cuts have momentarily put a stop to the downtrend in WTI, with an intermediate-term bottom setting up in the vicinity of $50.00.
In addition to the production cuts, Qatar announced that it is leaving OPEC to focus on the natural gas industry. While this is not a monumental announcement, it is bringing fresh uncertainty to the global crude oil markets. The result has been a GAP up to begin December's energy trade.
January WTI Crude Oil Futures
In a similar vein as the U.S. indices, January WTI futures opened today's trade GAP up from last Friday's close. Price rallied more than $1.50 on Sunday afternoon's electronic open. The buying was intense as traders took long positions in response to the OPEC and Qatar news items.
Here are a few levels to watch as the weekly trade gets underway:
Resistance(1): 38% Current Wave Retracement, $52.75

Support(1): Psyche Level, $50.00
Overview: For the time being, the technical roadmap for January WTI is straightforward. The downtrend remains valid, with the $50.00 level setting up to be the premier catalyst for two-way action in this market.
While today's bullish breakout is a good sign for those holding longs, it may be short-lived. Look for the GAP area between  $50.72 and $52.45 to be filled in before the weekly inventories cycle kicks off Tuesday afternoon.