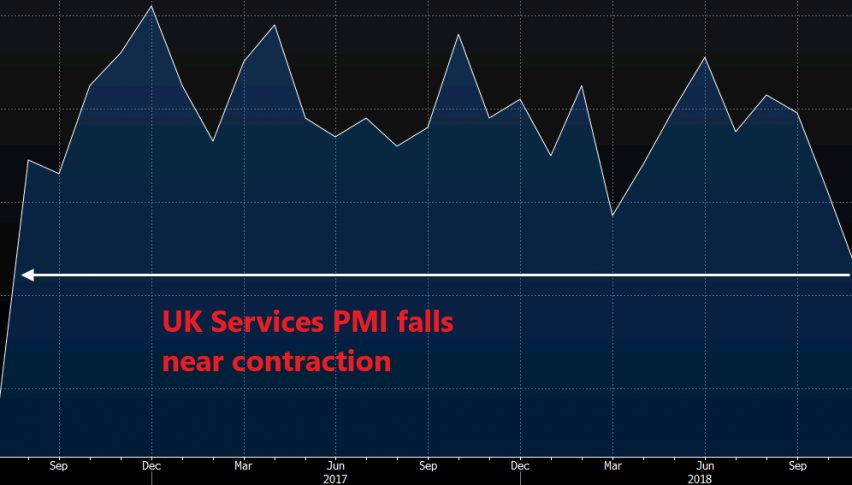 UK Services Head Toward Contraction
Yesterday, the UK manufacturing report came surprisingly strong at 53.4 PMI points, which is the strongest reading since August. That gave the market the idea that the services report today was going to be positive, or at least not too horrible.
But the services PMI report today was horrible actually. The headline number came at 50.4 points, down from 52.2 points previously and against 52.5 points expected. This is the weakest reading since July 2016. The composite PMI came at 50.7 points against 52.1 points expected. The composite number is also the weakest since July 2016.
But it gets worse. Business expectations fell to 60.6 in November from 63.1 in October. This is the second weakest reading since the financial crisis a decade ago. The services sector is by far the most important sector of the British economy, so it has a great impact on the GDP.
After today's services numbers, the GDP for Q4 is set to increase by only 0.1%. Well, it's not that bad. I was expecting a flat GDP in Q4 or even a slight contraction. The GBP doesn't care much to be honest. It ignored this report completely but I don't blame it as the Brexit saga gets closer to the end.
Next week we have the Parliament vote on Theresa May's Brexit deal, so everyone is concentrated in politics regarding the GBP right now.